A Cleveland police officer is in the hospital after being dragged by an aggravated robbery suspect late Tuesday night.
According to reports, five males were involved in the aggravated robbery of a 2011 Toyota Sienna in Cleveland's Buckeye-Shaker neighborhood. Police say the van was stolen at gunpoint from a Lorain Avenue location on the city's west side.
Officers responded and began pursuit of the vehicle near East 120th and Buckeye. The chase continued for approximately 14 minutes.
The vehicle came to a stop at 2942 East 124th Street where all five suspects fled the scene.
In an attempt to stop the suspect from fleeing, an officer was allegedly dragged five feet by the stolen vehicle.
The officer was taken to a local hospital for minor injuries and is in stable condition.
K-9 units were called to the scene to search for the other suspects. Two suspects are in police custody, the other three remain at large. One of the arrested has been identified as 25-year-old Nayonne Wilson.
Officers found the unoccupied van in the back yard of an abandoned house on E. 127 around 1 a.m. Wednesday morning.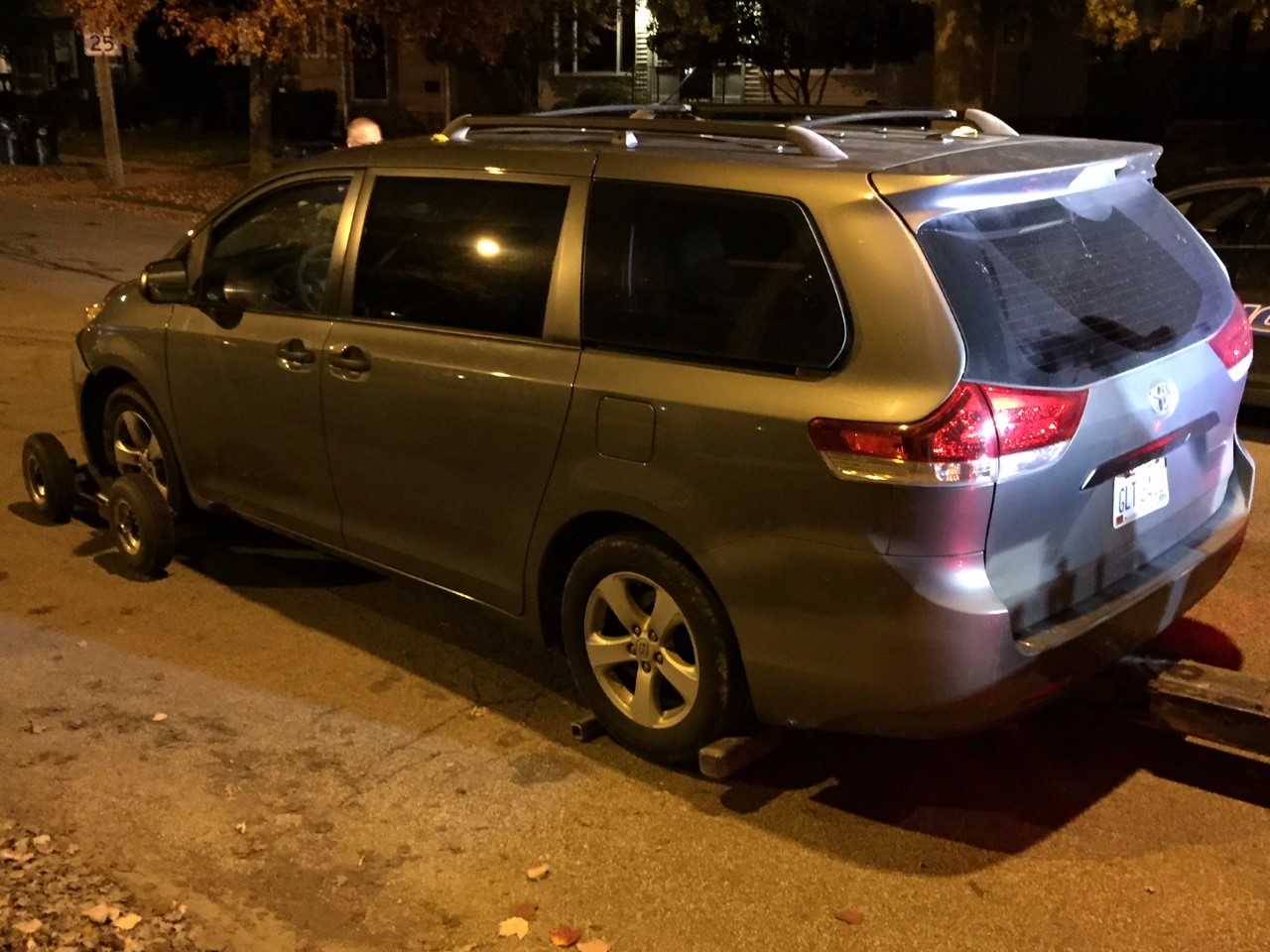 Stay with WKYC as more details become available.