The FBI and Fairlawn Police are searching for the woman who robbed the Chase Bank in Fairlawn late Thursday afternoon. Authorities believe she may be responsible for similar robberies in Beachwood and Conneaut.
The woman entered the Chase Bank on West Market St. just before 6:00 p.m. and gave the teller a threatening note demanding money. The teller complied and gave the suspect cash.
The female was wearing a long-haired black wig, glasses, a multi-pattern sweater or jacket, and carried a large purse.
Investigators believe the woman may be responsible for at least two other bank robberies: First National Bank in Beachwood on October 4, and Andover Bank in Conneaut on September 20.
This is the security camera picture from the Andover Bank robbery: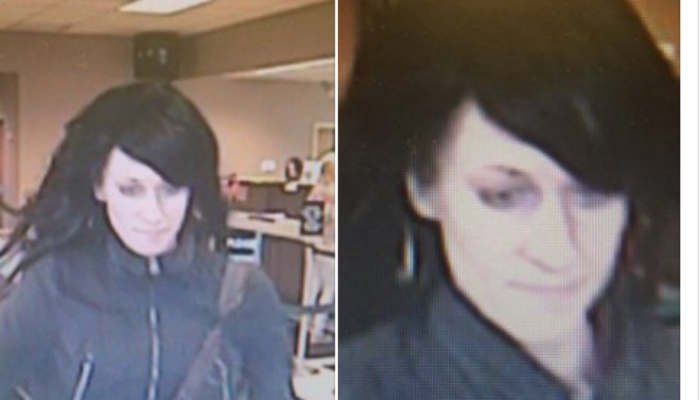 Anyone with tips can call the Akron Office of the FBI at (330)535-6156 or the Fairlawn Police Department at (330)666-8871. Reward money is available for information leading to the successful identification and prosecution of the individual responsible. Tips can remain anonymous.