Unseasonably warm conditions will persist from the lower Mississippi Valley and Southeast to the Ohio Valley and mid-Atlantic tomorrow.
A dry and sunny day is in store for much of this corridor. Thunderstorms will lessen in coverage across Florida as a disturbance pulls away from the state.
A strengthening storm over the Plains will bring a large swath of disruptive weather to the Central states. Soaking rain and storms may help to ease drought conditions over the middle and upper Mississippi Valley and Great Lakes.
Showers are expected to extend into the interior Northeast and southern New England. Meanwhile, severe storms capable of causing damaging winds, hail and isolated tornadoes will erupt over the central and southern Plains. A mainly dry day will be the rule in the West.
SPECIAL WEATHER
No new information for this time period.
WEATHER HIGHLIGHTS
No new information for this time period.
DAILY EXTREMES
National High Thursday 96 at Tucson, AZ
National Low Thursday 6 at Bodie State Park, CA
_____
Copyright 2017 AccuWeather
---
CURRENT NATIONAL SATELLITE:
CURRENT NATIONAL TEMPERATURES:
YOUR TRAVEL FORECAST: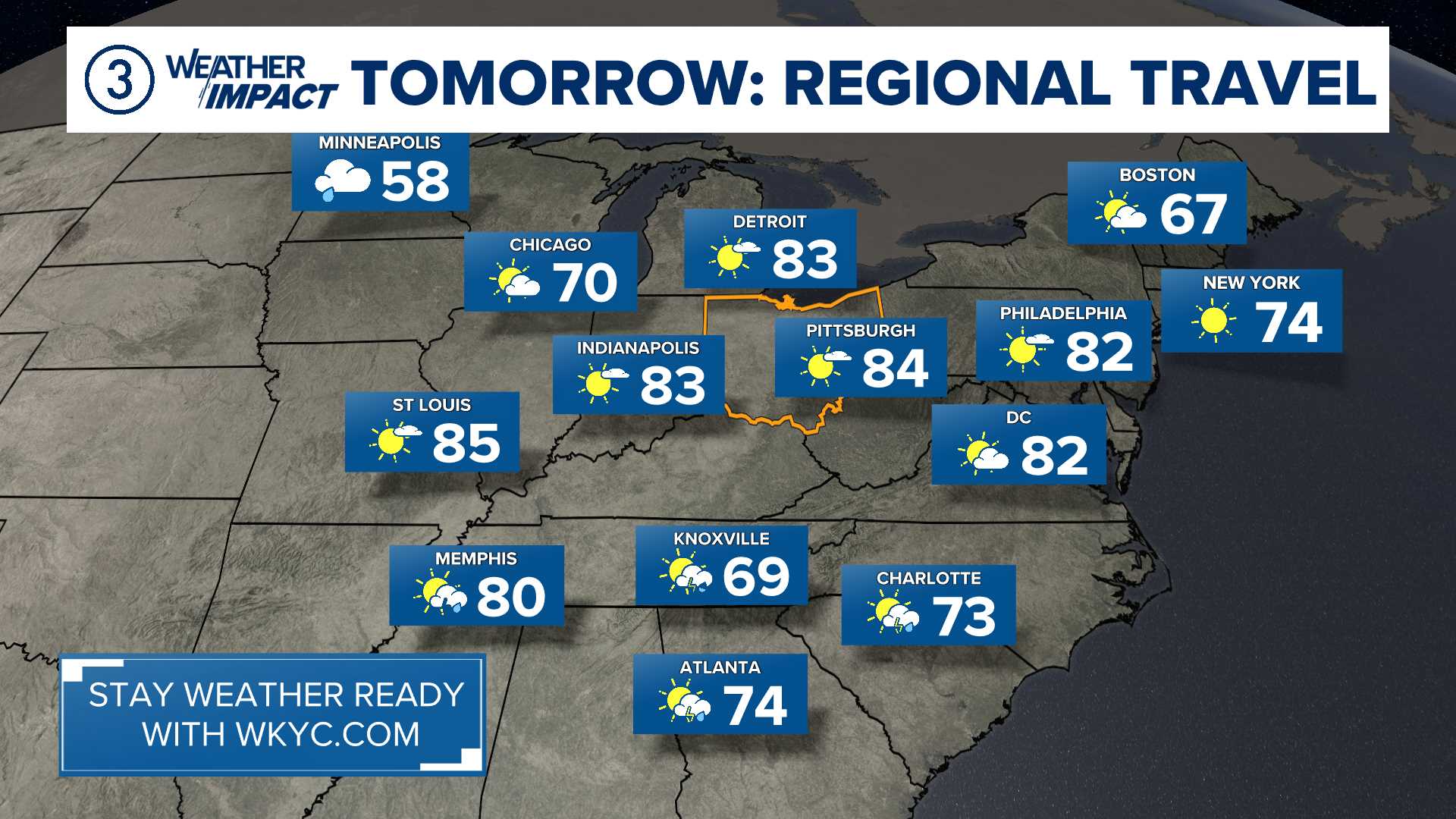 ---
Follow the Channel 3 Weather Team on Twitter @wkycweather and on Facebook