The job of a movie reporter is not always like a box of chocolates, especially when it comes to running around a festival such as the 42nd annual one still nicely proceeding here through this week to its Sept. 17 finale.
I mean, simply consider yesterday (Sunday), when yours truly's day began with an 8:45 a.m. world premiere screening of the great Emma Thompson in "The Children Act," and concluded with the equally commanding Denzel Washington doing a wee hours Q&A after the world premiere showing of his "Roman J. Israel, Esq."
Both films feature law-related plots, and though each has its fair share of melodrama, the world-class actors did their best to lighten the mood when appearing in front of sold-out theaters.
In the morning, Thompson bounced on stage (to a standing ovation) when introduced by her director, Richard Eyre, then immediately brought down the house with her brief quip to a long-winded question.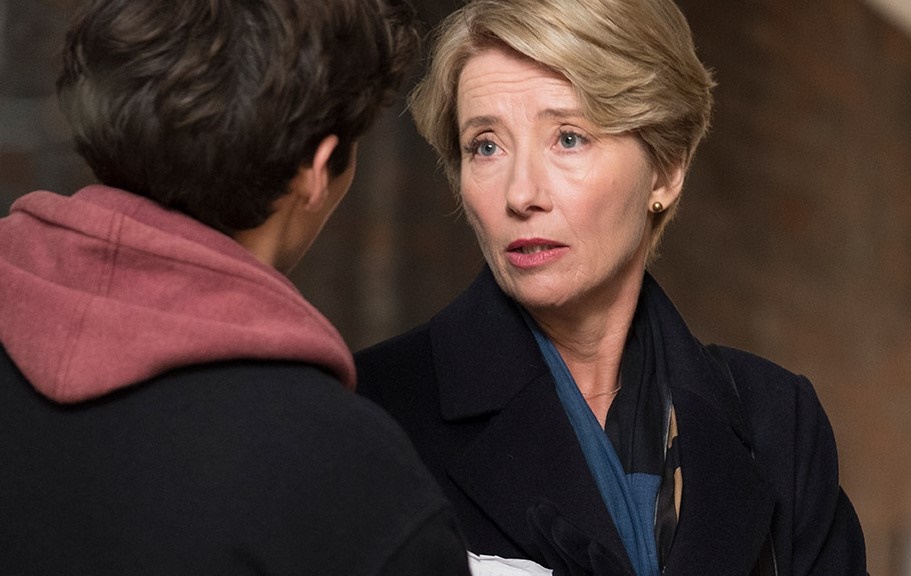 Now, you'll have to first know that the British actress dominates the film as a High Court judge tangling with so many serious cases that she has little time for her long-time and recently unhappy husband (the always fine Stanley Tucci).
So, when a young man in the crowd went on and on wondering why Tucci's character did not show more interest in his wife's field of endeavor, Thompson cut him off with a question of her own.
She simply asked, "You've never been married have you?" And the audience howled.
Much later -- in fact, almost at midnight -- Washington justifiably looked a bit tired when director (and writer) Dan Gilroy called him on stage for questions. Even with the film's 129-minute start delayed by at least 30 minutes, though, Washington earned his own standing O and then some big laughs when a TIFF moderator asked him if it was hard to gain weight to play his oddball title character.
"Oh, no," Washington answered. "That kind of diet is always easy. I mean, Roman didn't work out, and he liked to eat. That's just who he is. Worked for me."
In between the Emma and Denzel sessions, we saw another Oscar-winner, the grand Dame Judi Dench, also bring a TIFF crowd to its feet when director Stephen Frears brought her to the Visa Screening Room stage before the North American premiere of "Victoria & Abdul."
This one tells the "mostly" true story of a little known relationship between the Queen of England (Dench) and a penniless Indian man (played by Alai Fazal).
After introducing some others in the cast, including Eddie Izzard, Frears simply said, "Finally, now ladies and gentlemen, the happy couple!" And in strode the tall and lanky Fazal, towering over Dench, the tiny queen-like lady on his arm, waving to the crowd as perhaps only Victoria herself might.
Once again, an appreciative audience roared its approval.
* * * *
Speaking of royalty, we were apparently too busy watching movies this weekend to notice that Cleveland's own King, LeBron James, made a regal appearance of his own in Toronto.
The Cavaliers superstar came into town Friday night to host a dinner for rapper/pal Drake, then walked the red carpet before the world premiere of the Drake-produced documentary, "The Carter Effect."
The film chronicles the rise of the Toronto Raptors NBA franchise and the role that eight-time all-star Vince Carter played in it all.
Look for more on any of the above films at tiff.net and continue to follow us here next from Toronto on Wednesday.