Three movies concerning tennis, the so-called "sport of kings," will be unveiled, but certainly everything cinema will continue to dominate as the 42nd annual Toronto International Film Festival begins anew on Sept. 7.
That's when "Borg/McEnroe," the true story of the intense rivalry between '80s-era net superstars Bjorn Borg and John McEnroe, enjoys its world premiere as part of the fest's Opening Night Gala.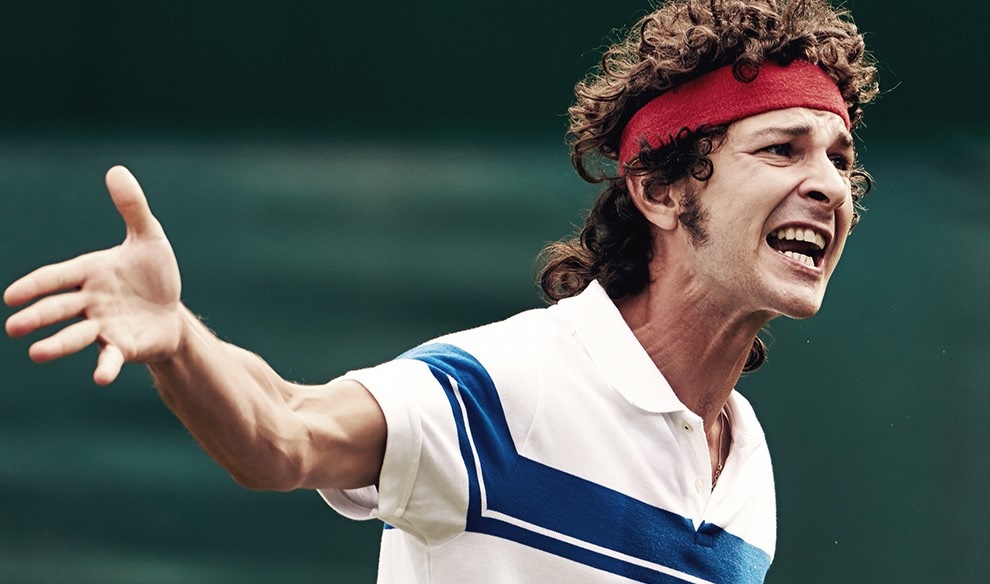 Shia LaBeouf and Sverrir Gudnason star in the reportedly intense drama from Danish director Janus Metz, up until now a documentary filmmaker likely best known for "Armadillo."
Speaking of docs, "Love Means Zero," which itself zeroes in on an "infamous and influential" tennis coach, is another of TIFF's whopping 147 world premiere presentations. Its subject, Nick Bollettieri, not only ran America's most famous tennis academy, but also tutored a number of champions, including Jim Courier, Andre Agassi and Boris Becker, whose gripping matches apparently figure prominently.
Finally, the most mainstream of TIFF's triumvirate of tennis features, "Battle of the Sexes," re-creates the compelling story behind the legendary 1973 exhibition match between women's whiz/ feminist Billie Jean King and aging champ/con man Bobby Riggs. Emma Stone and Steve Carell play the leads in the motion picture from directors Valerie Faris and Jonathan Dayton (the pair who gave us "Little Miss Sunshine").
Of course, Stone won last year's Best Actress Oscar for "La La Land," a TIFF film which helped continue the festival's reputation as a major bellwether for awards season.
Already, more than a few of this year's Toronto offerings are generating that kind of buzz, headed by such titles as director Joe Wright's "Darkest Hour" (with Gary Oldman as Sir Winston Churchill); Luca Guagnino's "Call Me By Your Name" (Armie Hammer and Michael Stuhlbarg); Alexander Payne's "Downsizing" (Matt Damon and Kristen Wiig); Darren Aronofsky's "mother!" (Javier Bardem and Jennifer Lawrence); Guillermo del Toro's "The Shape of Water" (Sally Hawkins and Michael Shannon); and Stephen Frears' "Victoria & Abdul" (with Dame Judi Dench once again playing an English monarch).
Two films from famous first-time directors also have a few people talking. Those would be "Breathe" (Andrew Garfield and Claire Foy) from actor/performance artist Andy Sirkis, and noted screenwriter Aaron Sorkin's "Molly's Game" (Jessica Chastain and Idris Elba).
Northeast Ohio movie fanatics hoping to sample any of TIFF's potential award-winners or maybe get a glimpse of some of the hundreds of celebs expected to attend to help boost them simply can make the easy five-hour drive into Toronto via Interstate-90 to Canada's QEW. If you prefer flying, Air Canada and United schedule daily non-stop flights from Cleveland Hopkins Airport. Connecting flights also take off frequently from both Hopkins and Akron-Canton Airport.
Surely, if you can't attend, simply keep watching this site for more festival coverage. We should be back here early next week with a Cleveland connection or two and then regularly during the huge event, which runs Sept. 7-17.
Go to www.tiff.net for ticket information, as well as descriptions of TIFF's 255 features and 84 shorts.