We talked about all kinds of scary things on the Donovan Live! postgame show on Thursday evening!
First off, we continued Halloween Week on the show, as Jimmy welcomed in Mr. Fun's Costumes and Magic Emporium to Donovan Live on Thursday. So that had me wondering, what was Jimmy's go-to costume when he was a kid?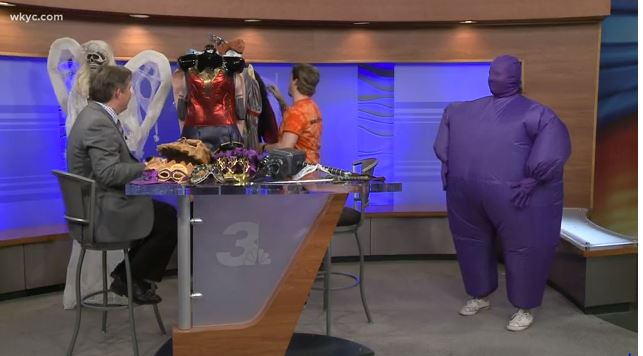 It's not the inflatable costume you see above from Mr. Fun's, but we did get an answer. Plus, I reveal the TRULY EMBARRASSING costume I once wore for Trick or Treat.
That was followed by a preview of the 0-6 Cleveland Browns taking on the Tennessee Titans on Sunday at First Energy Stadium. Can DeShone Kizer rebound after being benched and get the Browns offense rolling? Or are we in for another frightening performance from the Browns?
We talk about all of that and more below: