She's back!
Cleveland's favorite Hollywood reporter joins Jimmy tonight to fill us in on celebrity news making big headlines...and there's a lot of that right now!
Lynda Hirsch will give us the latest on the Taylor Swift groping case going forward, the rumors that Chris Pratt and Anna Farris are not calling it quits just yet, and anything you could want to know about George Clooney.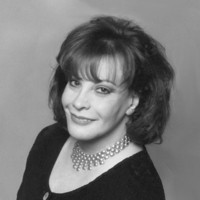 Stick around for tonight's 3 on 3 segment, where we'll play a little version of the name game.
We'll tell you about the newest name on an Ohio license plate, suggest some fantasy football names, and discuss the name of the newest color in Prince's honor.
See you at 7 for all of this, plus another edition of 1 for the Money, and a live report from Cedar Point!