Ever wish you could just eat all the food in one city, in one sitting?
Tonight on Donovan Live, we welcome the people behind the Taste of Lakewood. Tune in to see what you can sample if you stop by on Sunday.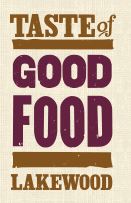 We know Cleveland is growing, but how did that begin? Meet one of the curators of Cleveland small business on tonight's show. They'll share their latest work and talk about "seeing the possible" with Jimmy.
See you at 7!