The teen birth rate for African Americans in Cuyahoga County is four times that of whites and double the overall teen birth rate in the county.
That's according to 2015 statistics from the Cuyahoga County Board of Health. That disparity is personal for Veranda Rodgers of Bedford Heights because in 2003, she was pregnant at the age of 16.
"I was scared," says Veranda Rodgers, who is originally from Warren. "I didn't know what life really looked like for me at that point."
Her 18-year-old boyfriend Terrill didn't have a clear picture either.
"I just remember crying and I was like 'what's next?' I had no idea what to do."
As for Veranda's father Reginald Wells, he thought his dreams for his little girl were shattered because a baby was growing inside of his baby.
"That was probably the worst day of my life," says Wells. "I told her you're not going to do anything with your life. I said this is not what we had planned for you."
GREATER THAN MY CIRCUMSTANCES
Instead of being paralyzed by fear and shame, Veranda used her father's words as motivation.
"A goal of mine was to be greater than my circumstances."
After giving birth to her son Tyrin two weeks following her 17th birthday, Veranda went on to graduate from high school, then college, and she even earned a master's degree. She says she's the first woman in her family to successfully finish college.
In 2011 she married Terrill, who had matured through his time in the Marine Corps. The two welcomed a second son and could have kissed the hardships of their past goodbye. Instead Veranda choose to use her story to create a brighter future for someone else.
BIRTHING POSSIBILITIES
Veranda launched the non-profit Pregnant with Possibilities Resource Center where she helps teen mothers, runs teen pregnancy prevention programs, and assists women in urban communities develop life skills. She also organizes the annual youth empowerment summit "Yes Cleveland" at Cleveland Central Catholic High School. Her goal is to birth possibilities.
"Birthing possibilities means that you have something inside of you that you need to give birth to so maybe that's a book, maybe a degree, maybe a business," says the 30-year-old. "Our goal is to get you to see the bigger picture to do something great in your life."
19-year-old Shandelyn Hobbs is a recipient of seeing that bigger picture. She joined Veranda's program after becoming pregnant at 15.
"You hear people say 'oh she's never going to graduate or he is never going to graduate because they have kids. But with Veranda, she made it possible," says Hobbs. "Without the program, I probably would have never gotten my first job. I probably would have never went to college."
ENDLESS POSSIBILITIES
The next event for the Pregnant with Possibilities Resource Center is the Endless Possibilities Run being held at Cleveland Central Catholic High School on July 29. All money raised will go to fund programming to help urban youth.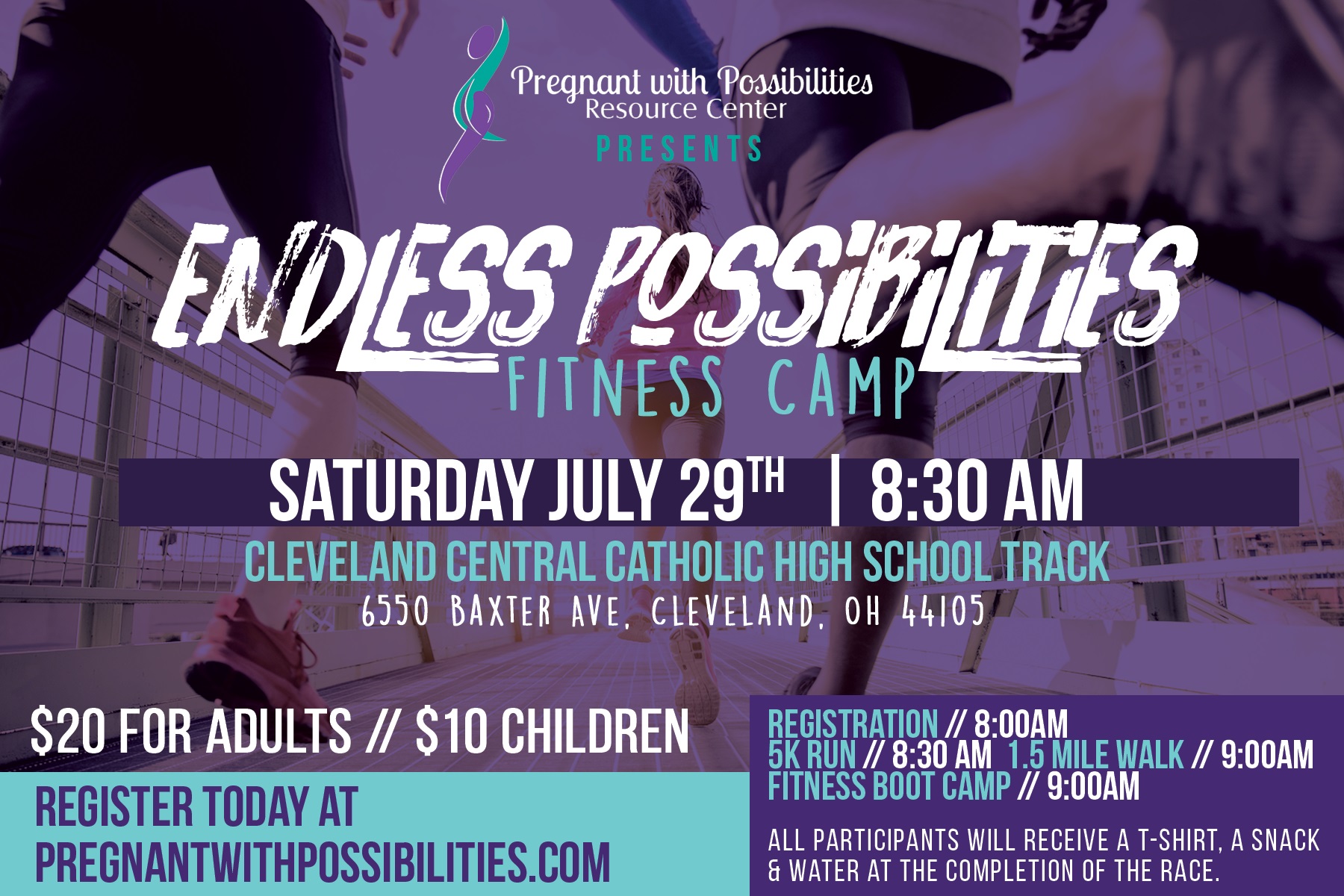 I WAS WRONG
Fourteen years after telling his daughter she wouldn't do anything with her life because she was going to be a teen mom, Veranda's father admits he was wrong.
"Looking back at that time I could not see but sometimes you know we have to have things in our life to help propel us to get to where we need to be and I believe she has found her purpose."