We profile a Cleveland ballerina who is part of the continuing effort to present professional ballet in cities around the country.
The organization, based right here in greater Cleveland is called 'Ballet in the City.'
Kayla Thomas is the female recipient of Ballet in the City's 2017 Scholarship, which was founded in part by world-renowned dancer Misty Copeland.
Misty was the first black female principal dancer with the prestigious American Ballet Theater. Copeland defied the stereotype of what a ballerina is and so are promising students like Kayla.
The other founder of the 'Ballet in the City Scholarship,' is also the organization's leader and founder, Jessica Wallis.
Kayla told WKYC Channel 3's Hilary Golston she understands how the scholarship will help others who want to enter ballet, but may not be the stereotypical ballerina. "After I got awarded this scholarship, I really realized there was a big responsibility that would be on my shoulders from now on… and how I have to represent myself and be an advocate for diversity in ballet."
It's an art form Kayla and others have labeled as "dying."
Ballet in the City is helping to keep ballet alive in areas that may not have access to a classical form of dance that Kayla knows is not just an expressive experience for the audience, but a magical moment for those living it out on stage as well.
"Being on stage is like being so free… you can lose yourself in the music… knowing that you've rehearsed it over and over again… your feet will guide you. All you have to worry about is living in the moment," Kayla says.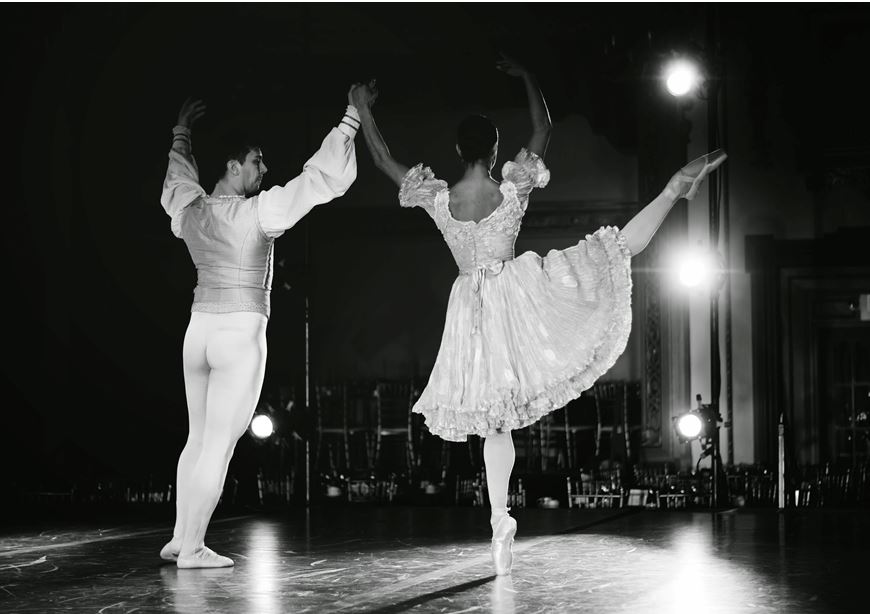 This summer she'll also attend the prestigious Alvin Ailey Summer Intensive, supported by the scholarship.
As part of the award, Kayla was photographed by noted photographer Alexis Ziemski. Ziemski's work has appeared nationally in the New York Times and Huffington Post.
Alexis sees the benefit of the organization as well and has fallen in love with photographing burgeoning dancing talent. "We're essentially taking Misty's message in a way and embracing that not all kids and all dancers are going to be that cookie cutter ballet dancer… but they can be just as exceptional. "