SANDUSKY, Ohio -- When Cedar Point opens its gates for 2016, a trio of rides will be absent from the scream park's lineup.
That's right… Shoot the Rapids has sunk, Skyscraper has soared for the final time and Challenge Racing has run out of gas.
Cedar Point announced the plans to tear down the rides during Saturday's Winter Chill Out event in which a group of coaster fans were given an off-season walking tour of the park.
LIST | What's changing at Cedar Point in 2016
Shoot the Rapids is being sent to its watery grave based on low ridership numbers and feedback from guests, Cedar Point officials say. It was an expected announcement as reports surfaced earlier this month that Shoot the Rapids was already being dismantled just five seasons after delivering its first splash.
The demolition of Skyscraper and Challenge Racing, however, weren't nearly as anticipated.
Both rides, located in the Challenge Park section of Cedar Point, were upcharge attractions. That meant thrillseekers had to shell out extra cash to climb aboard.
With their removal, this leaves a large swath of land available near Soak City, which has some fans speculating a waterpark expansion may be on the horizon.
Cedar Point has not revealed any additional details for future development of each dead ride's footprint.
MORE | Cedar Point adds park-wide WiFi for 2016 season
With Skyscraper and Challenge Racing biting the dust, that leaves only RipCord and Challenge Golf within Cedar Point's Challenge Park.
Below are some facts about each of the rides being demolished:
Shoot the Rapids:
- $10.5 million log flume ride.
- Two drops, tallest at 85 feet.
- Opened in 2010 after delays due to necessary boat modifications.
- An accident three years ago on Shoot the Rapids hurt several people when a boat rolled down a hill and overturned in the water.
- Located in the Frontier Trail area of Cedar Point near Thunder Canyon.
PHOTOS | Shoot the Rapids at Cedar Point
---
Skyscraper:
- A two-minute ride that sent four riders at a time head over heels into the sky.
- Open cars in which riders' feet dangled.
- Arms of tower rotated riders in propeller motion.
- 16 stories tall.
- 55 mph.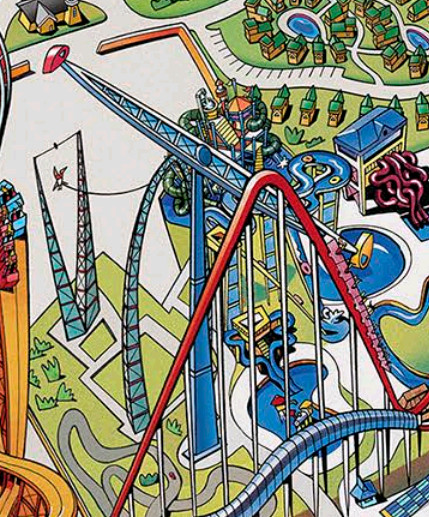 WKYC app users can watch Skyscraper in action HERE.
---
Challenge Racing
- Traditional go-kart attraction in which riders race around a track.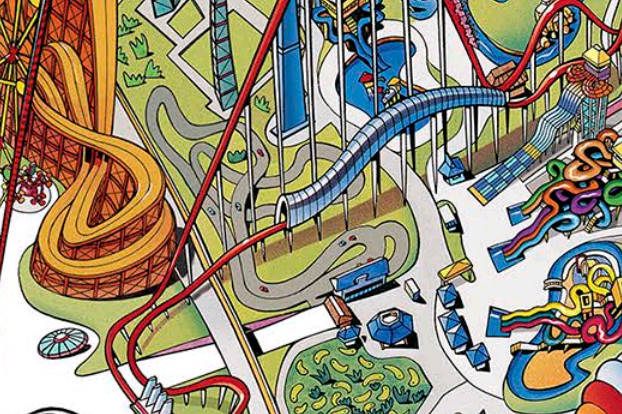 ---
New for 2016, Cedar Point is unleashing Valravn, which is the world's tallest, longest and fastest dive coaster.
Cedar Point opens the weekend of May 7.
PHOTOS | Valravn roller coaster renderings at Cedar Point
These renderings show some of the record-breaking maneuvers Valravn takes its brave riders through.
These renderings show some of the record-breaking maneuvers Valravn takes its brave riders through.