They say dog is man's best friend.
Well, this is the story of a police officer proving the feeling is mutual. Refusing to give up on his loyal canine officer partner, when he needed him most.
General is the good boy German Shepard Belgian Malinois-mix police dog.
University Hospitals Police officer Matt Suster is his partner who loves General like family.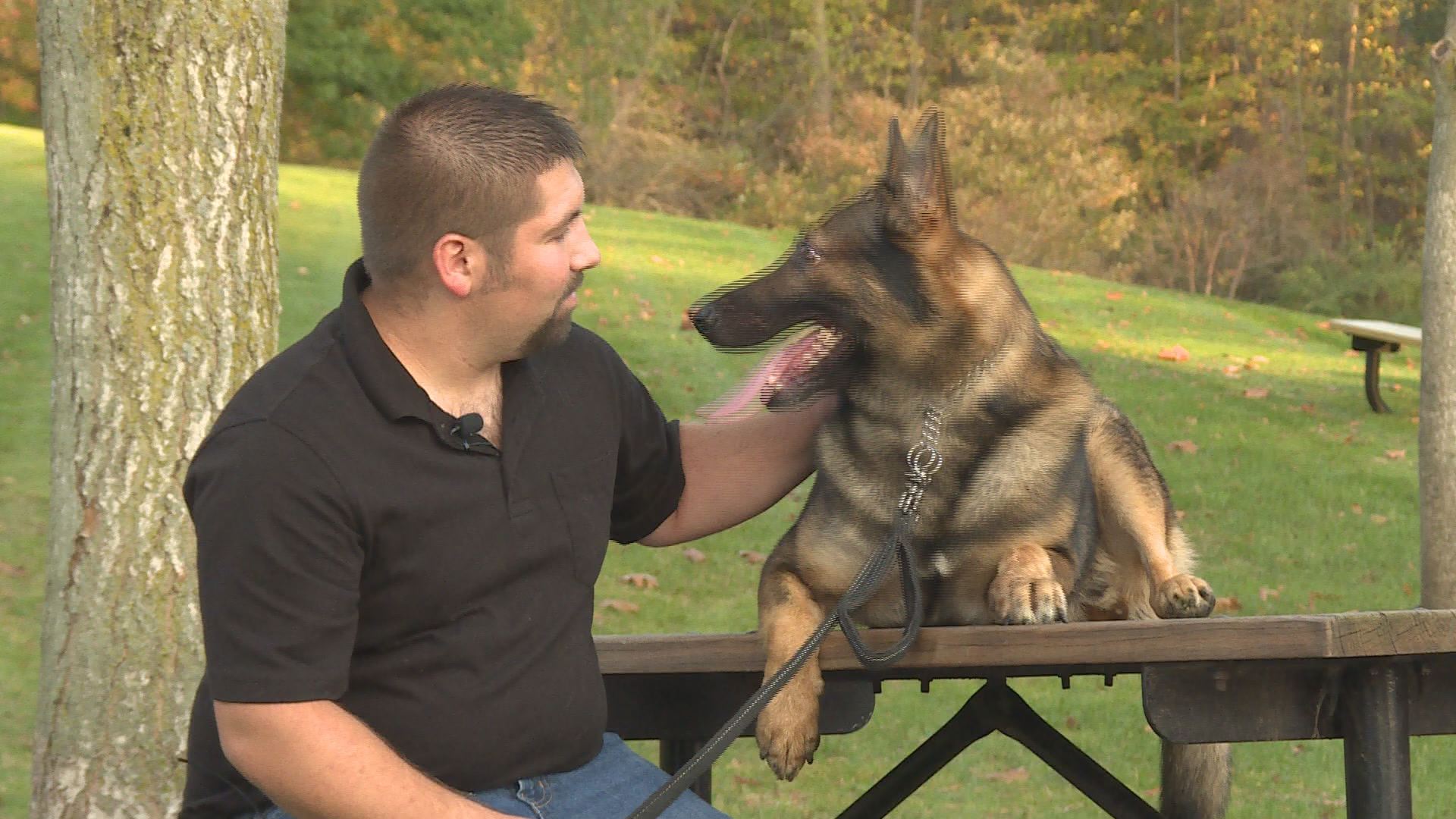 See, 3-year-old General has been working since he was 8 weeks old. Training early on to be Officer Suster's right hand dog.
"He's protected me for the past 2 years the same way I protected him out on the streets. But gradually over time I realized his right leg would kick out as he was running," said Suster.
These are partners who sensed what's wrong, without words.
"When I told him to sit, he started to like he wanted to sit and stood back up, which is totally not like him," said Suster.
General still tried so hard to please.
"He would do anything for me. I know that and it's the same way I would for him," says Suster.
General still tried so hard to do his job, even with a hip that hurt. "When he jumped to get into the car that's when he yelped," says Suster.
An MRI revealed a back injury that meant General could no longer work.
"It's heartbreaking. It's your partner. You treat it (the news) kind of like you would for one of your kids," says Suster.
Suster says at just 3-years-old, there is a "return policy" of sorts from the company General came from. "At which point they would probably put him down," says Suster.
Not terminally ill, but essentially itemized like merchandise.
So, to cover the cost of getting and training a new working police dog, Suster says, "You would pay $5,000 for him and take him home."
It was a no brainer for this brother in blue. "No. This is my partner. It's just not an option," says Suster.
In just 2 days with a GoFundMe account, Officer Suster raised MORE than $5,000 for Canine Officer General.
"My phone has been ringing off the hook. To see everyone come out of the wood work to help us, it's pretty amazing," says Suster.
General is moving so much better now from weekly acupuncture and water therapy.
So now Suster wants to roll #TheGoodStuff forward, with a nonprofit to help other discarded canine officers and their human partners.