Not everyone has thousands of dollars to spend on a destination wedding. But that doesn't mean you have to leave the beaches of Maui or the Eiffel Tower out of your plans.
Cuyahoga Falls Mayor Don Walters has officiated his fair share of city hall weddings. But instead of the standard office backdrop, he decided to offer his newlyweds more options.
Walters purchased a green screen and an application that allows him to superimpose any photo the couple wants as the backdrop for their ceremony. You can say your vows in Venice or kiss the bride in Kissimmee, if you so desire.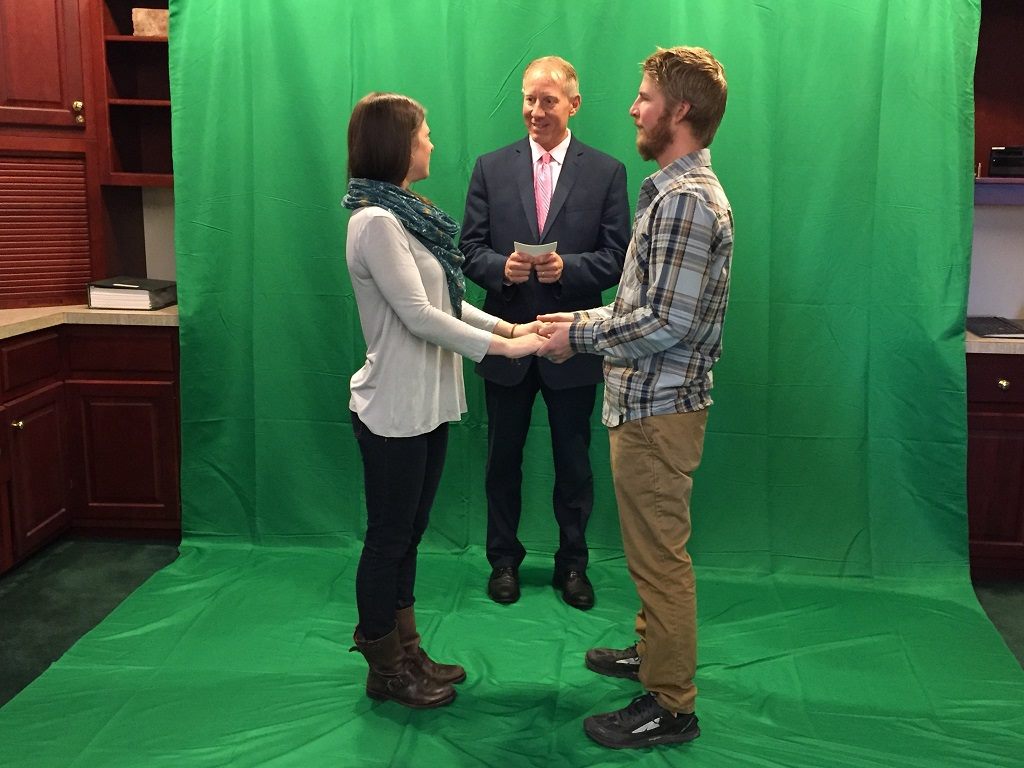 The weddings are free of charge, they just have to be scheduled in advance. The couple must have a valid marriage license in their possession prior to the ceremony and at least one must be a Cuyahoga Falls resident.