Catholic history in Cleveland will be made on Tuesday afternoon.
That's when Bishop Nelson Perez will be installed as the 11th Bishop of the Cleveland Diocese.
On Monday evening, it was a "pre-installment prayer service" at Cleveland's iconic St. John's Cathedral. The pews were packed for evening Vespers on the eve of the installment of 56-year-old Bishop Nelson Perez.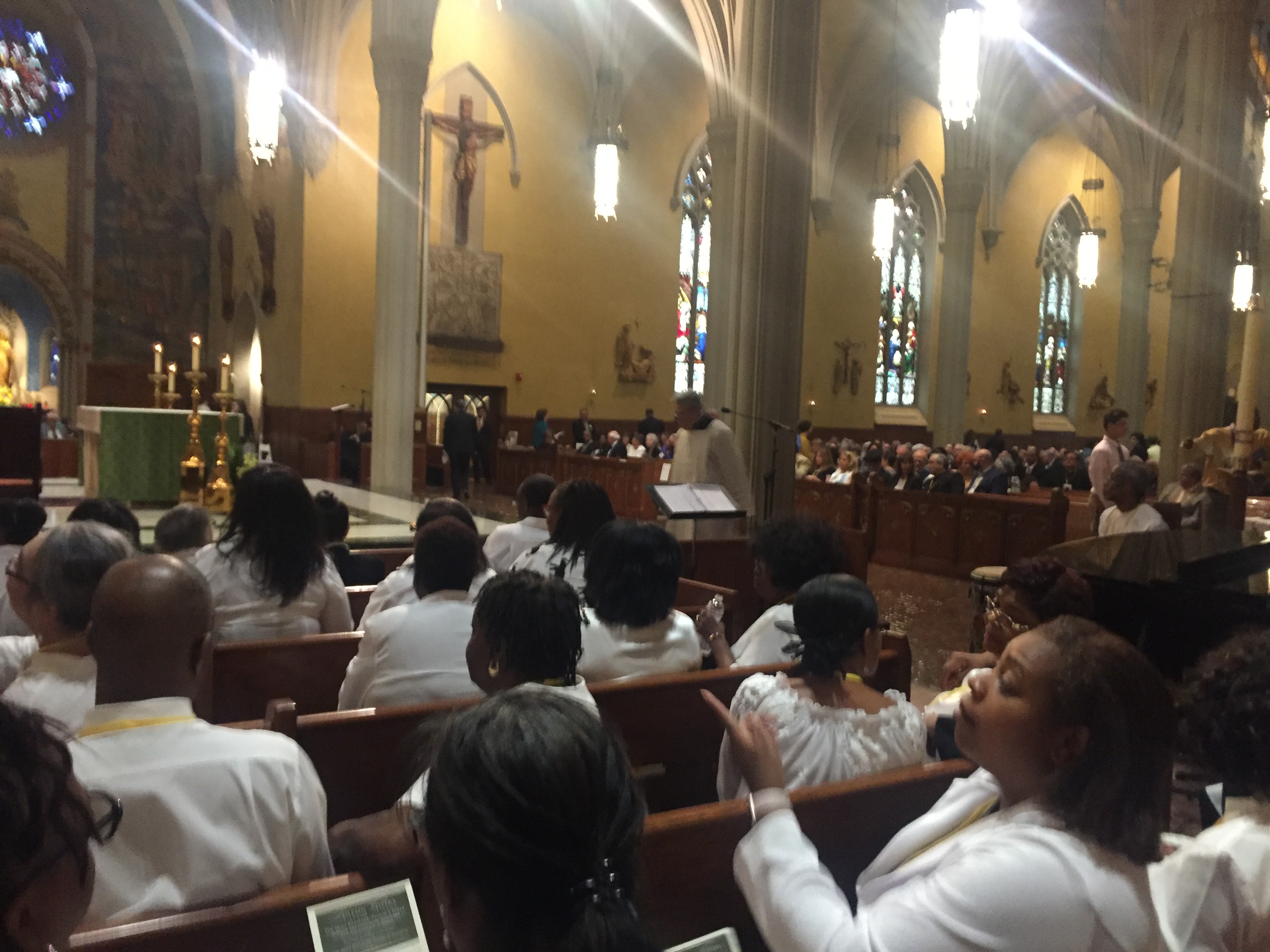 The man about to be at the helm of nearly 700,000 Catholics told the standing room only crowd, "Miracles happen when we come together. When people come together in faith and prayer and hope and a common vision. With charity and compassion in their hearts, powerful things happen," said Bishop Perez.
Perez will be the first Hispanic to ever serve as Bishop of the Cleveland Diocese.
Luz Delgado from Painesville left inspired.
"Because of him coming here, taking this position, all of us came together. All these different cultures and it didn't matter about race or language or skin color," said Delgado.
"The Sisters Carol," 2 sisters named Carol who have each been serving in the Cleveland diocese for 49 years, say they are energized by this historic installation.
"He's interested in immigration. And I'm very interested in immigration and the cause of social justice myself. I hope he'll be able to do a lot for Cleveland and the social problems we have," said Sister Carol Dikovitsky, a Sister of Notre Dame in Highland Heights.
Sister Carol Tobler, an Incarnate Word Sister form Parma. told Channel 3 News, "Oh I would say it will bring new life to the diocese. We're very excited."
Father Ralph Wiatrowski, Pastor at St. Barnabus Church in Northfield. was born and raised in the Cleveland Diocese and has spent 43 years as a priest here.
"Well it's a new beginning. For us it's a big to-do. It's too easy to divide things up and set people up against one another but as he said, when they come together so many good things, miracles happen. And they do," said Wiatrowski as he left the prayer Vespers Monday evening, knowing Cleveland Diocese history is about to be made.
WATCH: See the Vespers (evening prayer) for the Installation of Bishop Perez below: