The Cleveland Cavaliers are down 2-0 against the Golden State Warriors in 2017 NBA Finals, for the second year in a row.
Despite my favorite team being considered the underdog, I still have faith. We've been here before.
Even in the heat of the NBA Finals, fashion is not to be ignored.
With stars such as Kendall Jenner, Rihanna, Adam Levine and countless others, all known as fashion influencers, making regular appearances; It's only right that you too, dress to impress.
Don't know what to wear?
Don't fret, I've got your covered. Check out four of my favorite game-day looks, suitable for any occasion.
Supporting your favorite team is always in style.
Go Cavs!
Outfit One: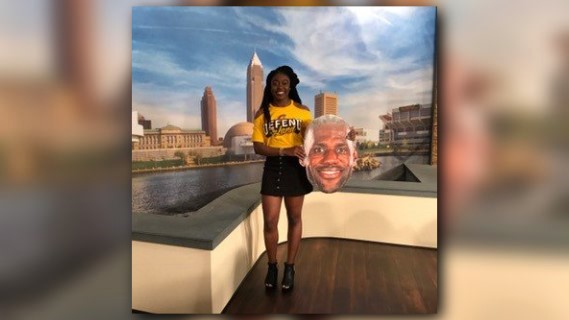 Details
Top: T-Shirt, from a game toss, FREE
*Check out a tutorial for how I cut my shirt here.
Bottoms: Button front skirt, Forever 21,$16
Shoes: Chunky black heels, H&M, $25
Outfit Two: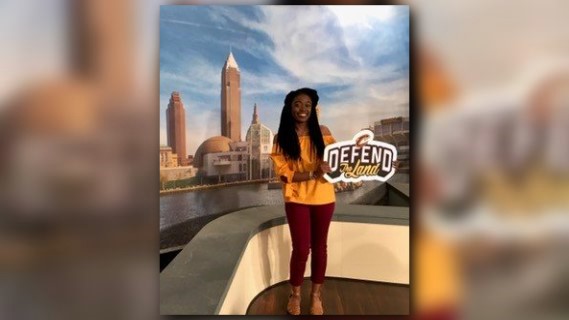 Details
Top: Mustard colored off-the-shoulder top, Charlotte Russe, $22
Bottoms:burgundy dress pant, H&M, $15
Shoes: closed-toe sandals, Charlotte Russe, $10
Outfit Three: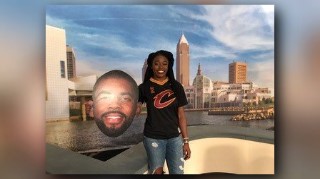 Details
Top:Cavs Jersey(Youth), my local sports store, $60
Bottoms:Ripped Jeans, Charlotte Russe, $25
Shoes: Gold-toed Puma Creepers, FinishLine, $99
Outfit Four: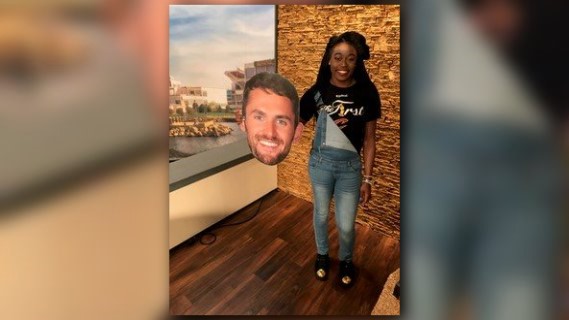 Details
Top: Cavs tee, Dicks's Sporting Goods, $25
Bottoms: Distressed overall, Rue 21, $5
Shoes: Gold-toed Puma Creepers, FinishLine, $99