If you're like me and tired of having the same old political conversations at the dinner table, might I suggest wowing your family and friends with some great Thanksgiving Day facts.
In honor of my old radio segment on "The Bruce Hooley Show," I'm proud to bring back "Dino's Dynamite Drop-Ins!"
Here we go!
1. You might think that Thanksgiving as a holiday was a done deal once the Pilgrims and Native Americans had their harvest feast in the autumn of 1621. Not so much.
We owe this holiday largely thanks to three of our greatest presidents: George Washington, Abraham Lincoln, and Franklin Delano Roosevelt. During his first term as president, Washington called for an official celebratory "day of public thanksgiving and prayer." Congress approved but never made it an annual event.
In fact, from 1815-1863, no president bothered to issue any Thanksgiving proclamation.
Enter Abraham Lincoln. With the nation embroiled in the Civil War, Lincoln decided the Union needed to celebrate the good fortune of their victory at Gettysburg. He declared the last Thursday of every November thereafter would be considered an official U.S. holiday of Thanksgiving.
That tradition would last until 1939, when F.D.R. moved the holiday up a week as he hoped the extra time would help stimulate Christmas sales as the Depression winded down. It seemed like a good idea, but 16 states refused to follow the lead. Two years later, Roosevelt and Congress established that the fourth Thursday in November as Thanksgiving Day.
2. As many of us will sit down and watch football once we've finished our meal, have you wondered why the Detroit Lions and Dallas Cowboys ALWAYS play on Thanksgiving? Interestingly enough, it has to do with media.
Detroit started getting into the tradition in 1934. According to Lions' website, new owner G.A. Richards wanted to fill the seats after moving his franchise to the Motor City. He got the Chicago Bears on the schedule for Thanksgiving and convinced NBC to carry the game on their radio network. It was a huge success. The Lions played on Thanksgiving from 1934-38, and then returned for good to the holiday in 1945 when they lost to the Cleveland Rams.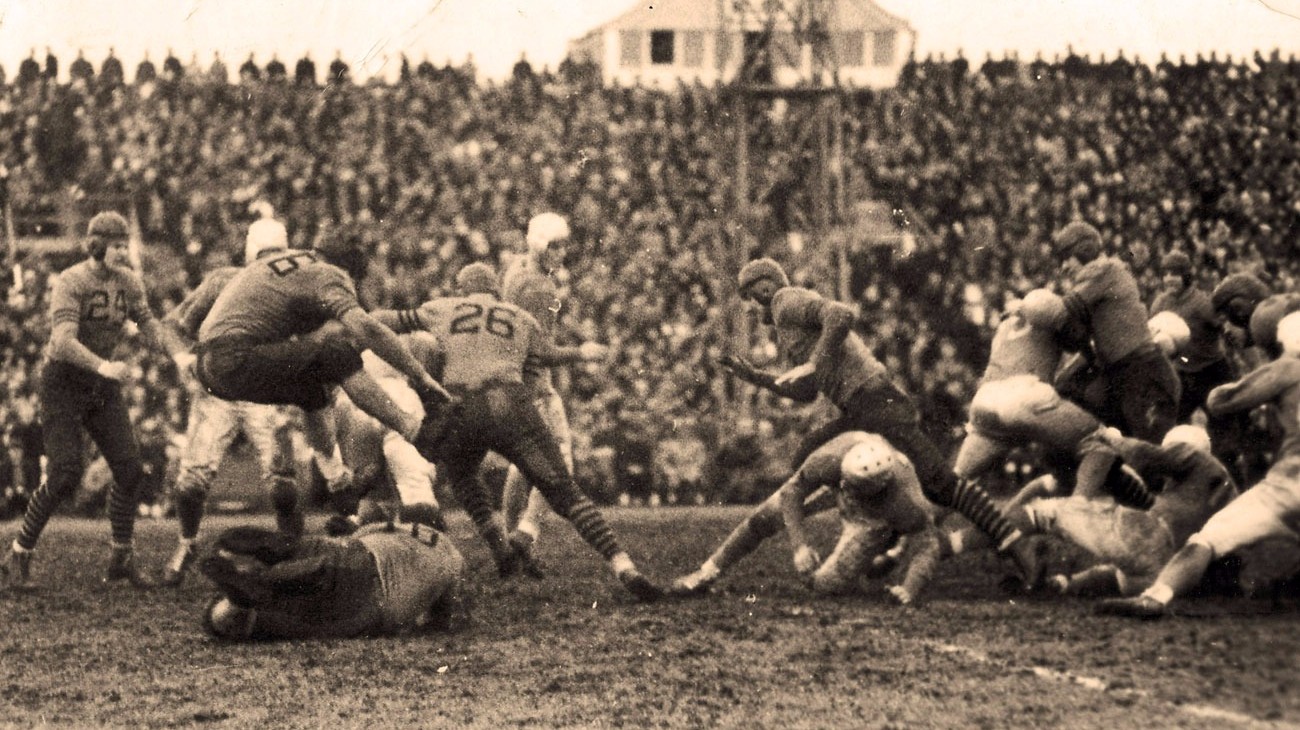 The Cowboys started playing on Thanksgiving in 1966. Other teams had previously balked at hosting a game on the holiday. But Dallas team president Tex Schramm thought that it would be a great way to boost his team's appeal by playing in front of a national television audience every year. Dallas beat the Browns that year, 26-14. They have played on every Thanksgiving since, with the exception of 1975 and 1977.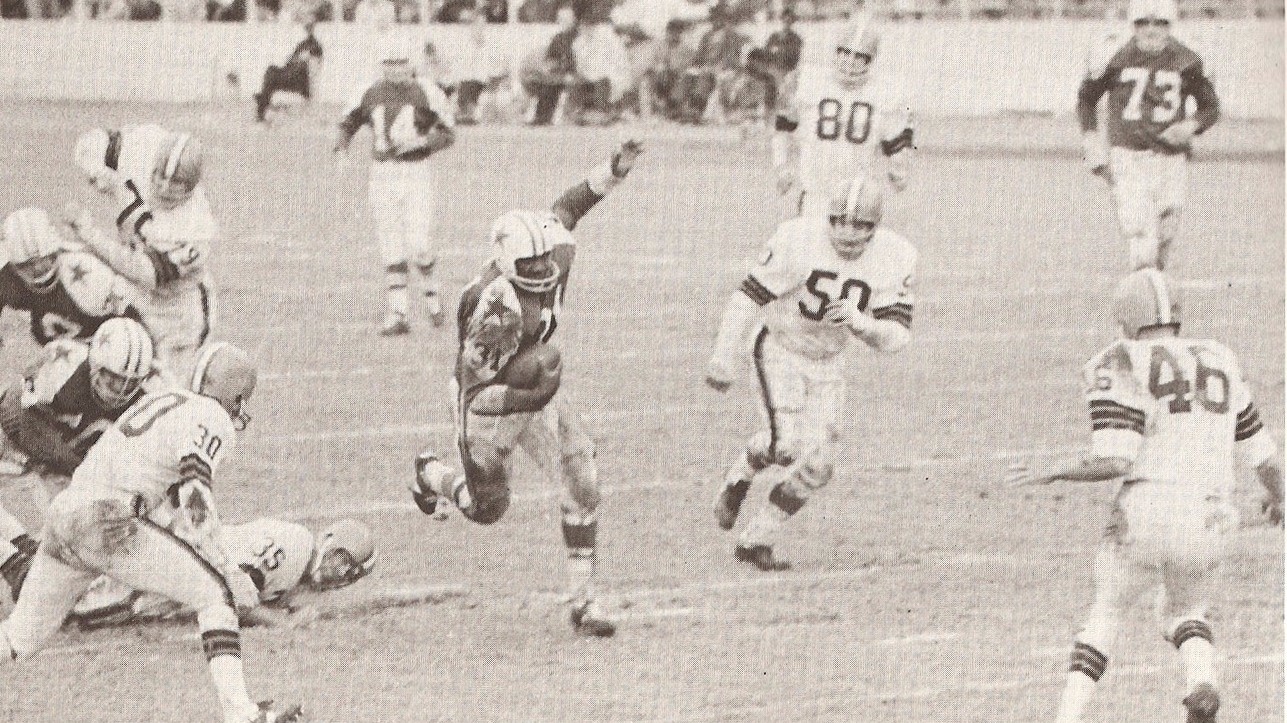 If you're scoring at home, the Browns record on Thanksgiving is 3-3. Their last game on Turkey Day was in 1989, a 13-10 loss to Barry Sanders and the Lions.
3. And in honor of the 90th annual Macy's Thanksgiving Day Parade (which you'll be able to see on WKYC Channel 3, of course), how about a drop-in or two about the beloved New York event. It's actually not the oldest Thanksgiving parade...that distinction belongs to Philadelphia. But the Macy's parade brings more than 3.5 million people to the streets of the Big Apple, and another 50 million viewers on television.
The reason for the parade when it was started on Christmas Day in 1924 was simple: to draw attention to the Macy's store in NYC. The gimmick worked out well as more than 250,000 people attended the inaugural Macy's Day Parade. You can argue that the success of the parade helped to create the Christmas holiday classic movie "Miracle on 34th Street." The first giant balloon of the parade was of Felix the Cat.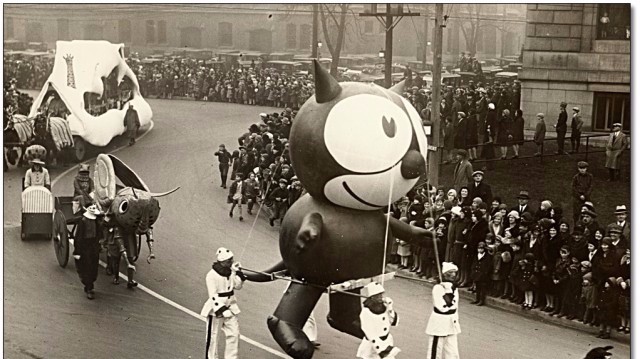 No character of cartoons, comic books, etc. has appeared in the parade more than Snoopy. The 'Peanuts' beagle will make his 40th appearance in the Macy's Thanksgiving Day Parade on Thursday, and he's been on seven different balloons. Good grief!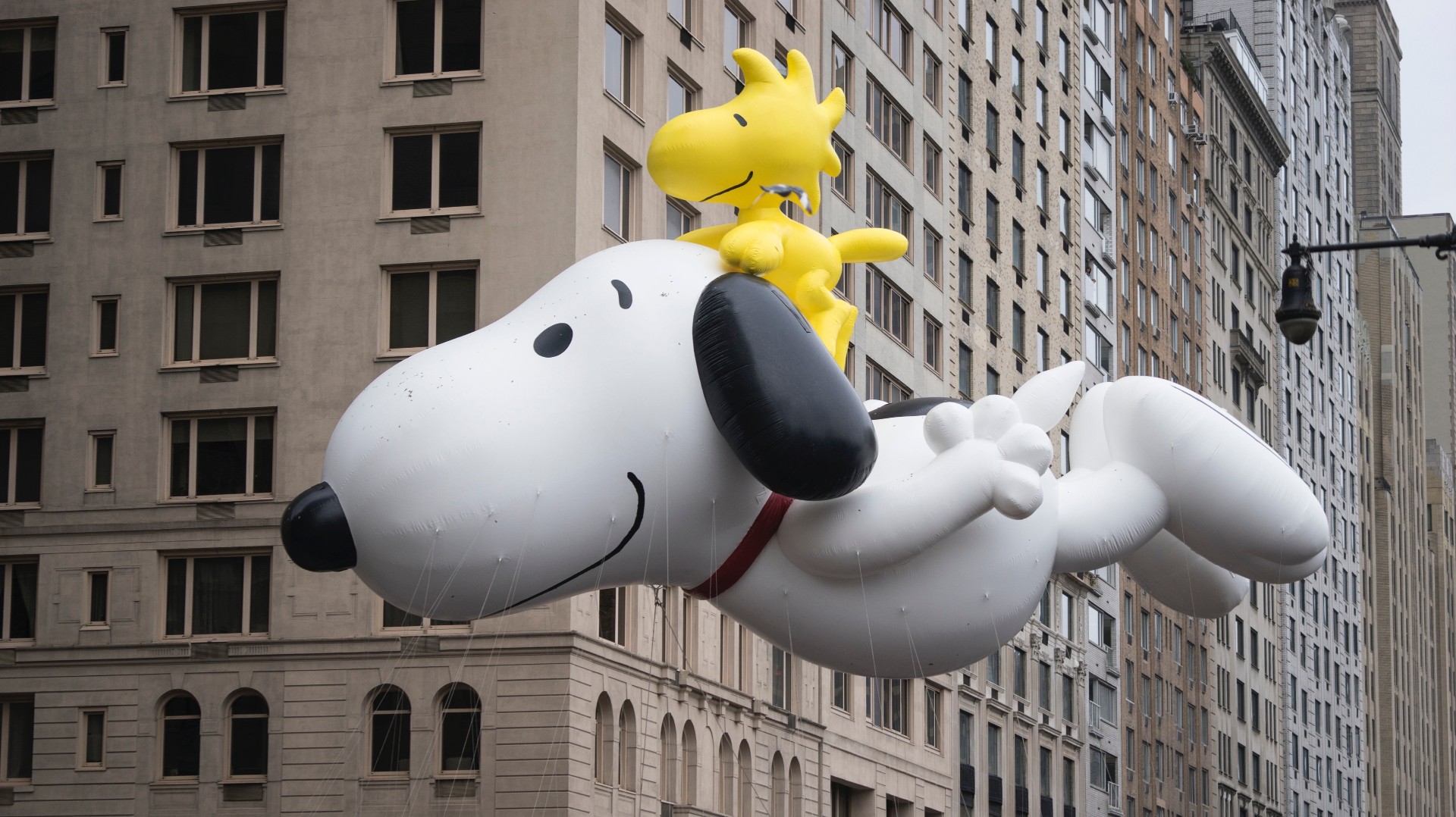 Happy Thanksgiving everyone!