If you are in search of the gift that will 'lure anyone (hungry) around you,' may we suggest the fragrance 'Cheeteau,' one of the products that Cheetos is selling at their Cheetos Store website.
Cheeteau is a "ravishing scent is crafted from hand-extracted cheese oils taken from only the rarest Cheetos® and carefully mixed by hitting the blender's ON button," according to the website.
But wait...there's more.
You can also try the 'Colour de Cheetos' Bronzer which promises to "color you the perfect shade of Cheetos® orange while everyone else stands by, green with envy."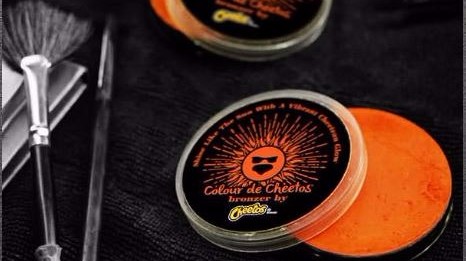 For you men out there, don't worry....there's a gift for you as well.
Chester Cheetah's Bathing Brief might just suit your fancy! Swimwear so "dangerously brilliant it can only be sold in one place. Chester Cheetah's Bathing Brief is the swimsuit you always wanted but no one wanted you to have."