An Akron woman dropped her dog off at the groomer. She says she couldn't believe what she found when she picked him up.
The owner of Finley is furious about how he looked when coming home from Marge's Pooch Parlor on Darrow Road in Akron. Most of the more than thousand people weighing in on Katie Harrah's Facebook post are sharing that sentiment.
Marge Woods is 78, and standing firm on the haircut she gave Katie's dog. "She should have looked at the dog when she picked him up and said I don't like this," Woods told WKYC Channel 3's Dawn Kendrick.
When Katie looked over Finley at home and went back to Marge to discuss the situation, she says Woods told her, "If you don't think this is a good groom job, you've never seen a well-groomed dog. I've worked at a vet hospital and have seen hundreds of well-groomed dogs."
As the Facebook post raced up to nearly 1500 shares, Harrah says Marge's son apologized for her being rude and returned the $70 bucks.
Marge had an explanation for the botched area on Fin's behind, "It was not done here. We don't have a blade here that will do that. Looked like someone swiped it."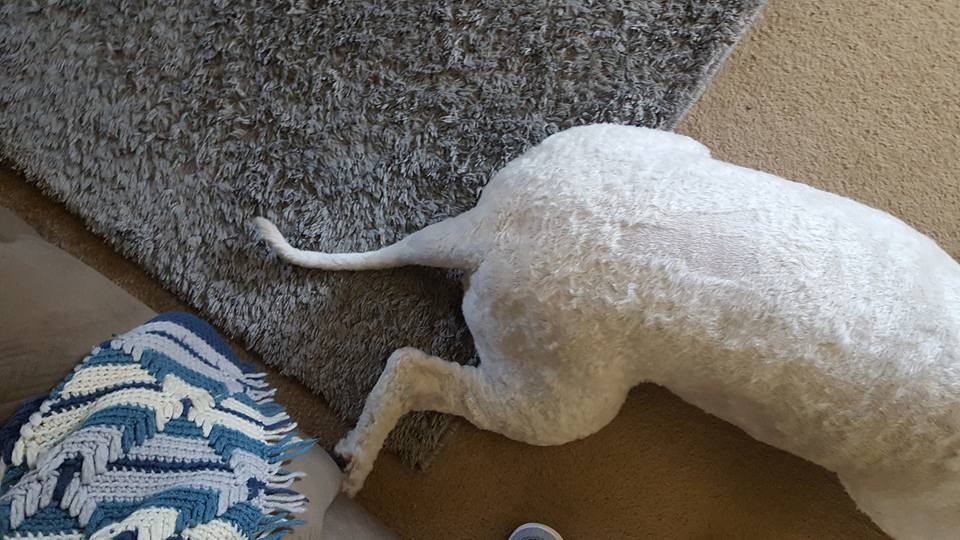 When asked by Kendrick if she thought Katie Harrah did the 'swiping,' Marge replied, "I think someone did that."
Katie's response: "Unbelievable! Shame on you."
The war of words continued. Marge Woods says, "Well she wanted her money back. Wanted a free groom and got it."
"I would never do that to my dog I would never do that to a business," exclaimed Katie. "There is absolutely no reason for me to do that. None. I didn't even want my money back. I asked her to simply FIX the dog. When she couldn't that's when I asked for the money back."
For the record, Marge says she's feeling the pain, too. She's fielding nasty calls and message from social media as well. "Terrible things they said to me. I stopped answering the phone."