In honor of Dr. Seuss's March 2 birthday, Read Across America literacy celebrations were held across the nation on Thursday, including two in Cleveland's Slavic Village neighborhood.
Activities began Thursday morning at MetroHealth Broadway Health Center, where children in the waiting room were treated to storytelling and literacy activities and received free Dr. Seuss books to take home, courtesy of the Cleveland Kids' Book Bank.
And the fun continued in the afternoon at the Cleveland Public Library Fleet branch, where Dr. Seuss's birthday was celebrated with cake and ice cream. Cleveland police officers joined the kids for craft-making and also did a rhythmic reading of "Green Eggs and Ham" during the event, titled "Seuss on the Loose."
Both events were part of the "Slavic Village Reads" community-wide literacy initiative sponsored by Third Federal, which is supported by WKYC, Broadway P-16 and a host of other partners.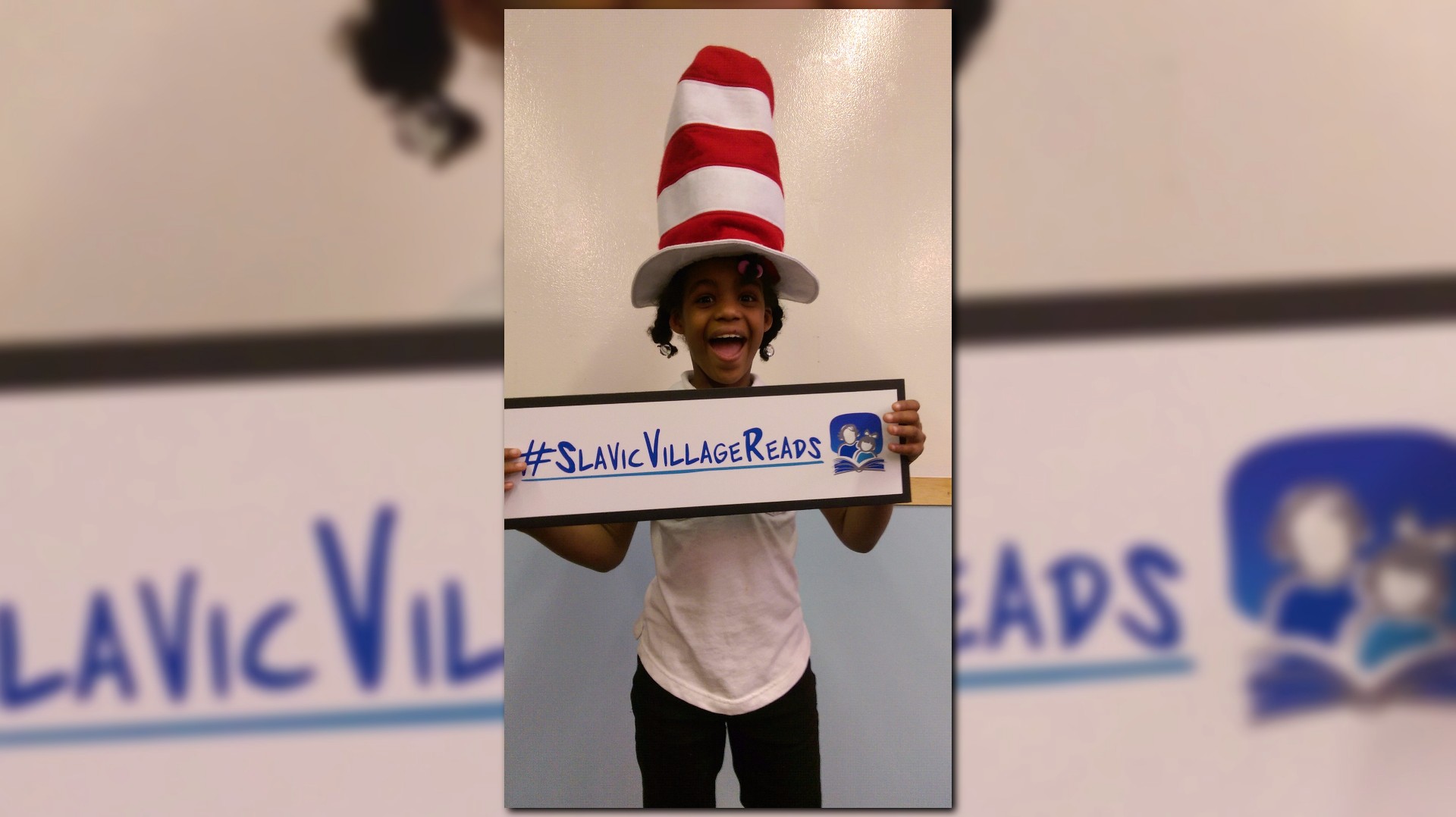 The Slavic Village Reads campaign motivates residents to take advantage of literacy resources right in their neighborhood, including the Cleveland Public Library as well as the seven Little Free Libraries spread across Slavic Village.
In January, Slavic Village became the first community in the nation to be officially designated a Little Free Library Neighborhood.
Slavic Village Reads partners include Jewish Federation of Cleveland, Boys & Girls Club of Cleveland, Cleveland Metropolitan School District, Cleveland Kids' Book Bank, MetroHealth, Cleveland Police Foundation, The Literacy Cooperative of Greater Cleveland and Cleveland Public Library.