Just before 8 p.m. Friday, police began receiving 911 calls about shots fired at the Mr. Hero on South Taylor Road in Cleveland Heights.
According to the Cleveland Heights Police Department's Facebook page, police arrived to find the boy, 15, had been shot in the head. He was taken to University Hospitals where he died.
Police are not yet identifying the teen, but the Mayfield City School District did post about the victim on its Facebook page.
It said: "The Mayfield City School District extends our deepest condolences to the family and friends of our student Sunny Ravi Patel, a sophomore at Mayfield High School. This senseless tragedy devastates our Mayfield Family. Counselors will be on site on Monday and throughout the days and weeks to come to offer guidance, comfort and support to our students, staff and community. Our thoughts and prayers remain with the Patel family."
Police say that the suspect entered the store and fired a single shot, that struck the boy in the head.
The suspect then took money from the cash register and ran out of the store.
Police are asking for help identifying the suspect.
He is believed to be 5'10" to 6'0" tall, with a thin build, wearing a white rag over his face, sunglasses, a black Nike hooded sweatshirt with pull strings, and gray Adidas sweatpants with black and white stripes down the sides.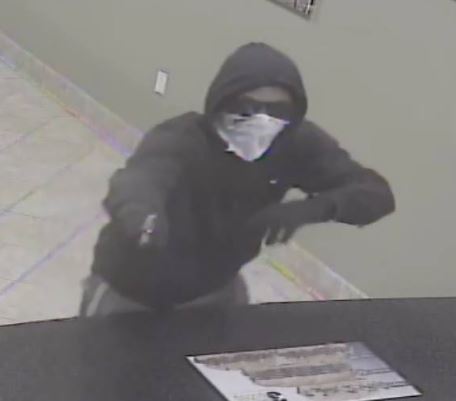 Crime Stoppers is offering a reward of up to $5000.00 for information leading to the arrest and indictment of the suspect.
Anyone with information is asked to call Cleveland Heights Police at 216-321-1234 or the anonymous Tip Line at 216-291-5010.