Officials from Chagrin Falls Exempted Village Schools were joined by State Rep. Marlene Anielski last Saturday for the historic groundbreaking of a new intermediary school building.
The project for the intermediate school will see the demolition of a school building dating back to the 1940's, with he renovation of the original school from 1914.
The day held many events including a farewell tour of the old school building, viewing photos from the Chagrin Falls Historical Society, and the preparation of a time capsule for the new building.
Representative Anielski was instrumental in helping the school receive a grant which helped the school with it's fundraising goals. In a true team effort, many organizations assisted the superintendent of the Chagrin Falls Exempted School District, Bob Hunt, in receiving the grant and new school building.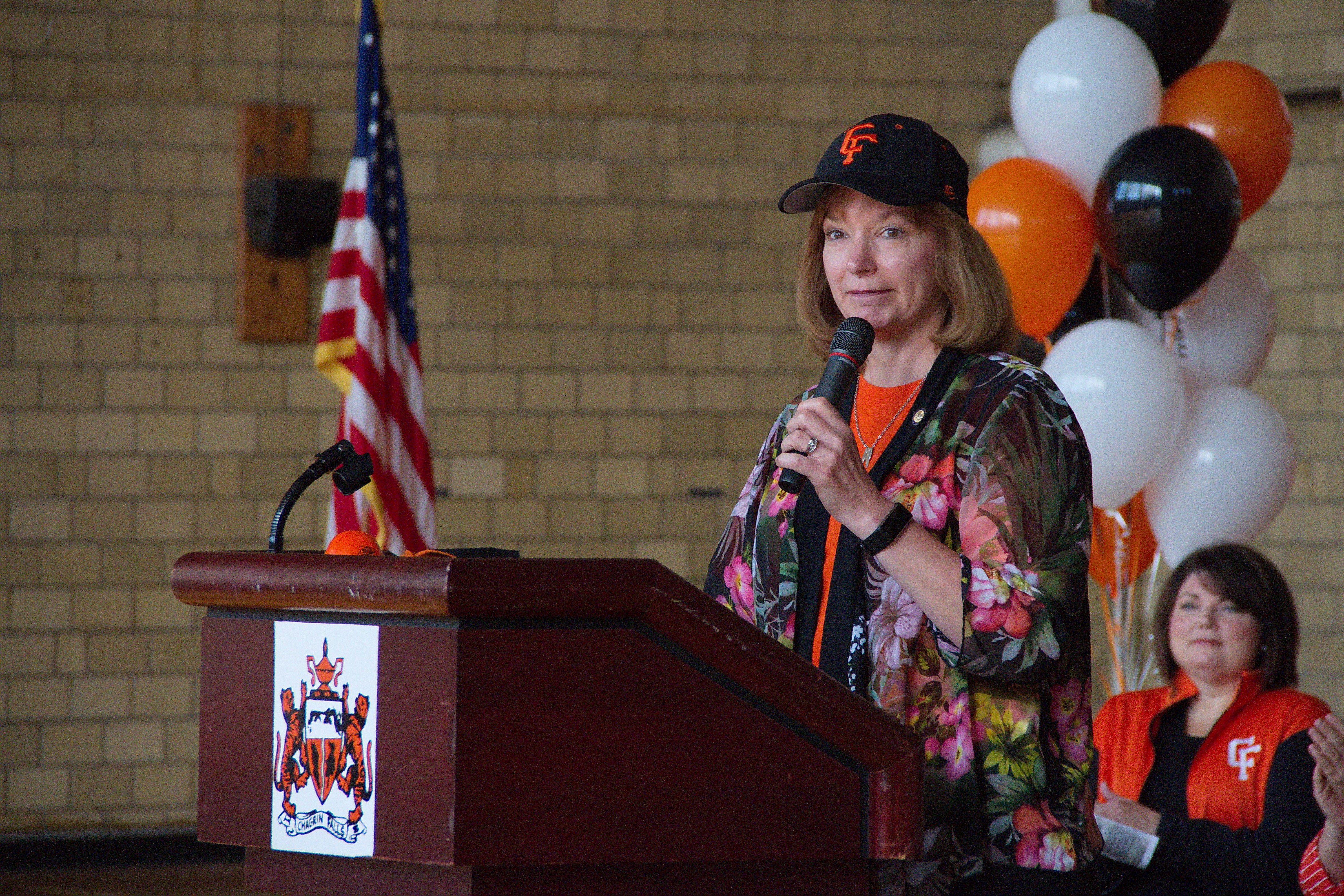 "I am proud to have been able to help one of the finest school systems in our state expand not only it's physical facilities, but also it;s ability in helping educate the students in the arts" says Representative Anielski, " I look forwards to seeing the progress made ion the construction of the new building and the successes of future generations of Chagrin Falls students."