The heroin epidemic in Ohio is growing.
It seems like a new story related to the drug pops up on a regular basis--from apparent overdoses in local McDonald's parking lots to releases from the medical examiner's office detailing the uptick in overdose deaths.
WKYC's digital team was left with a few big questions about the drug as we continued to report on the topic.
I was specifically wondering about how the drug gets to Northeast Ohio and what the impact is on the region, along with what type of effects heroin can have on a person's brain and body.
And it was important to present those answers in a different, engaging way that would allow you to learn something.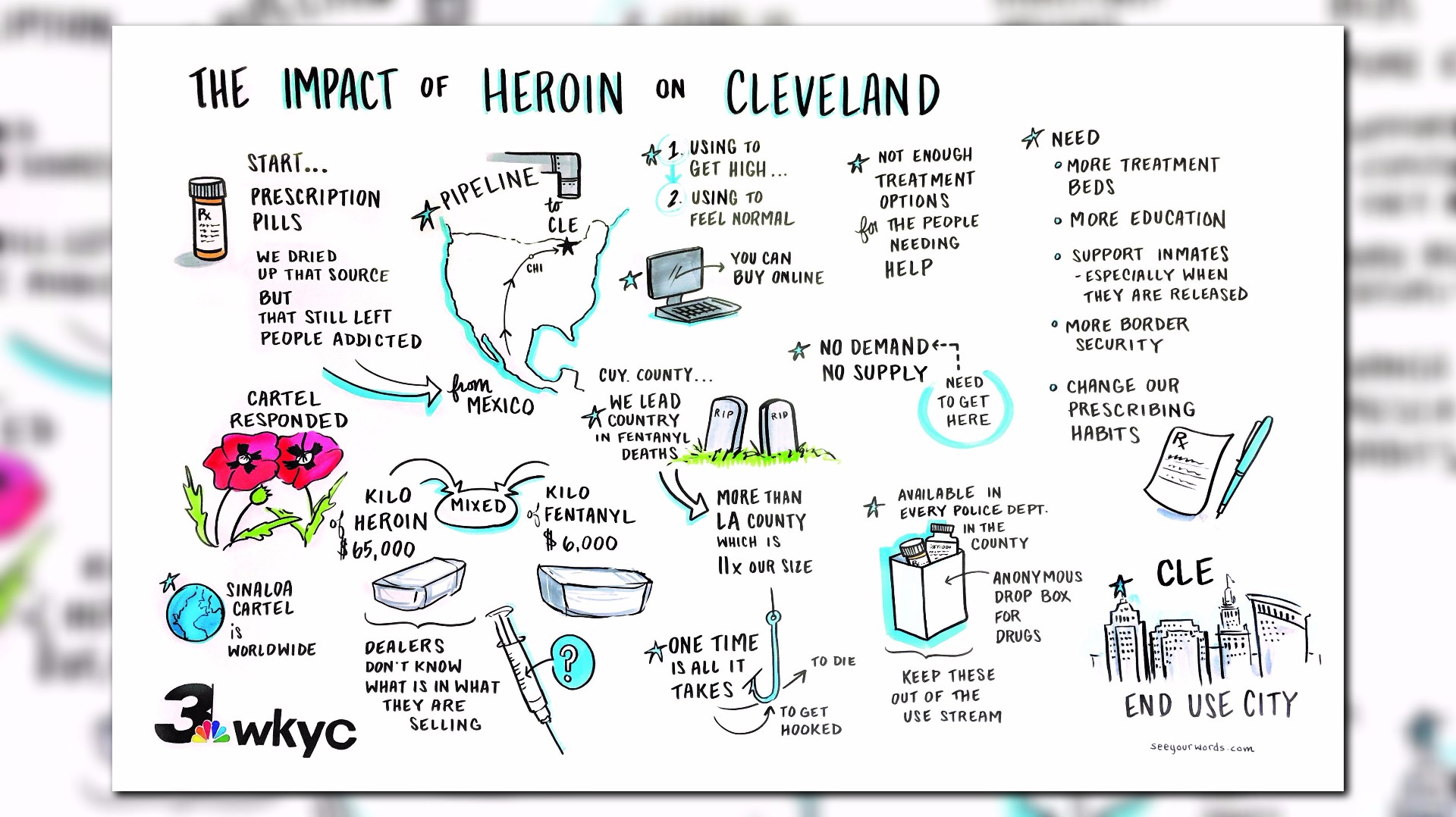 And that's when graphic recording artist Jo Byrne's name popped up.
She's an amazingly talented illustrator who acutely listens to conversation and uses sketches and words to capture the conversation graphically.
For the impact of the drug on the region, I spoke with local representatives of the U.S. Attorney's office to learn about the regional impact, and later chatted with the ADAMHS' Board of Cuyahoga County's Chief Clinical Officer Dr. Farid Sabet about the health effects.
Artist Byrne came into a WKYC conference room armed only with two huge, blank white boards and a toolbox full of colorful markers.
As I spoke to each group separately for roughly 40 minutes each, she listened and illustrated big points of conversation in real-time.
Check out a time lapse video of Byrne at work in the video player above.