A serious disease that can cause neurological, cardiac and other problems is on the rise in Ohio. 2017 could be the worst year yet for Lyme Disease.
In the past, Ohio didn't have much of a problem with Lyme Disease, because of the absence of the blacklegged tick. But now the insect's range has expanded to 60 counties in Ohio including Cuyahoga, Lake, Lorain, Medina and Summit. The pest poses a risk for people and pets.
"It's definitely more common now," said Dr. Rhonda Smith, veterinarian at Sandstone Animal Hospital in Berea.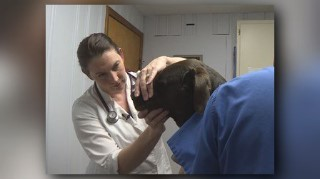 "It used to be, in Cleveland, we never had to see ticks and now it's like, eww," she said laughing.
The ticks are spreading from the Northeast, moving this way from Pennsylvania. According to the Ohio Department of Health, that's resulted in a 360 percent increase of human Lyme Disease cases in Ohio since 2010. Last year, we saw 160.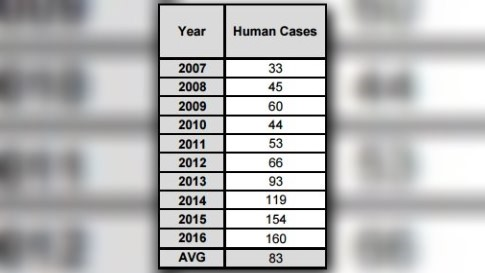 To prevent the disease use insect repellent, remove ticks promptly and apply pesticides outside.
Typical symptoms in humans include fever, headache, fatigue and a skin rash. If left untreated, the infection can spread to the joints, heart and nervous system.
In dogs, you'll notice fever, lameness, swollen joints and eventually kidney problems.
Taking precautions and checking for the tiny insect can help to prevent big health problems for you and furry family members.
Dr. Smith suggests a flea and tick preventative medicine for dogs.
In humans, most cases of Lyme disease can be treated successfully with a few weeks of antibiotics once you have a correct diagnosis.