Poland, Ohio based P&S Bakery has announced the recall of nearly 3,000 pounds of pepperoni product that may be contaminated with extraneous materials, specifically clear meat casing utilized in food production.
According to the USDA, the product being recalled is the frozen, ready-to-eat, beef and pork pepperoni roll item Gia Russa brand "DOUBLE STUFFED Pepperoni Roll PEPPERONI & MOZZARELLA," with lot/case code 17088.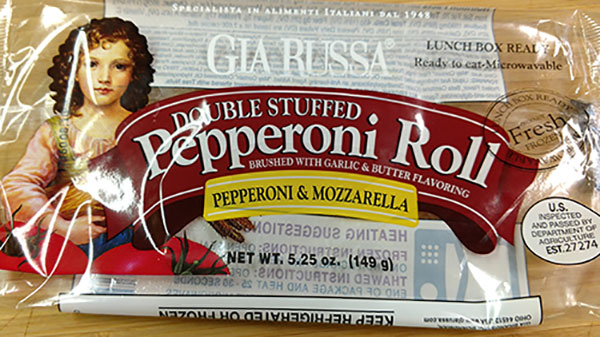 The pepperoni roll was shipped to distributors and retail locations in Ohio, Pennsylvania and West Virginia. The problem was discovered after the firm received consumer complaints through one of their distributors.
There have been no reports of injury or illness from consumption of these products. You are urged to throw away or return the item to the place of purchase.
If you have questions about the recall, contact John Houser, Quality Assurance Manager, at (330) 707-4141.