More than a million people in the U. S. are living with or are in remission from blood cancers and many survivors likely benefited from research that happened right here in Cleveland.
Today, Mark Rezzano is a car salesman and father of three, but four decades ago he was a medical miracle.
At the age of four, Mark was diagnosed with aplastic anemia, a rare condition in which the body stops making enough new blood cells.
In 1977, he entered Rainbow Babies and Children's Hospital for a bone marrow transplant – the hospital's first.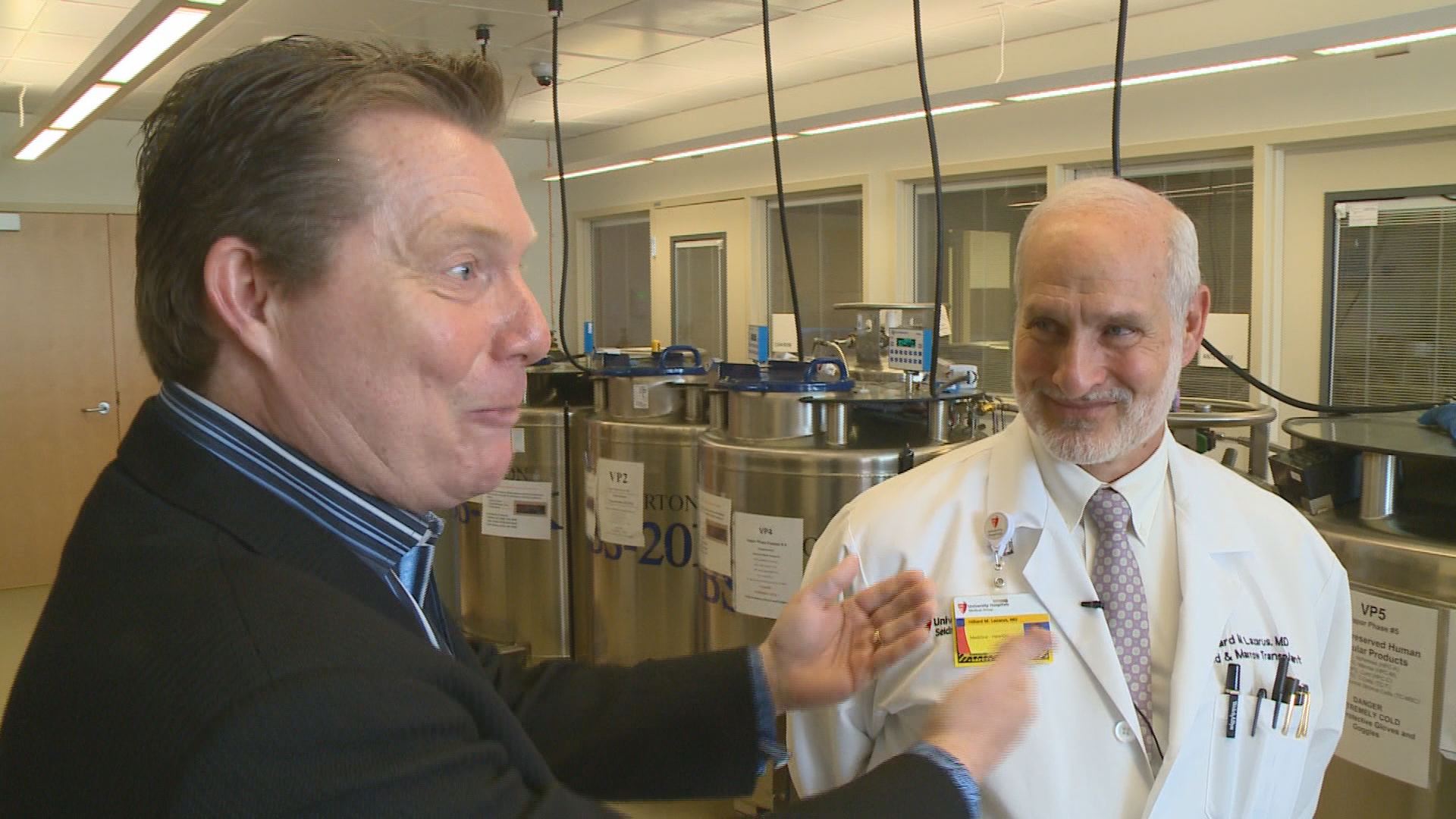 "I just remember being… in a bubble for six months," said Rezzano.
The procedure has advanced since then, so much so, doctors at the hospital have performed bone marrow transplants on 3,000 patients over the last 40 years. Many of those people attended a celebration Sunday at First Energy Stadium.
Dr. Hillard Lazarus and his team have contributed to national scientific advances. People across the country have benefitted from their work here in Cleveland, including Channel 3's own Jim Donovan. He battled leukemia for decades. The fight resulted in a bone marrow transplant by Dr. Lazarus in the summer of 2011.
"I think people in this region are very fortunate to have this type of resource available for people to come and get their care here and not to have to travel," Dr. Lazarus said.
Jimmy's now doing well and so is Mark, free from any health problems related to the disease since he was a child.
"It's actually a gift to be here 40 years later. There's no words to thank the staff, the doctors, nurses," said Rezzano.