CLEVELAND - A group of World War II veterans got the VIP treatment at Thursday's Cleveland Indians game against the Boston Red Sox at Progressive Field.
Throwing out the first pitch. Honored for serving decades ago.
"We were in there to get things done. Get the war over with, come home and go on with our business. And that's we did," stated Gilbert Nadeau from Escondido, California.
"You are trying to save your own life and your shipmates lives and you do what you have to do. And that what you do," said Bill Mason form San Francisco, California.
The group of 11 sailors all served aboard a fleet of Landing Craft Support ships, or LCS. The LCS was nicknamed the 'Mighty Midget,' for its small size and large firepower. But the ship's heart came from the crew.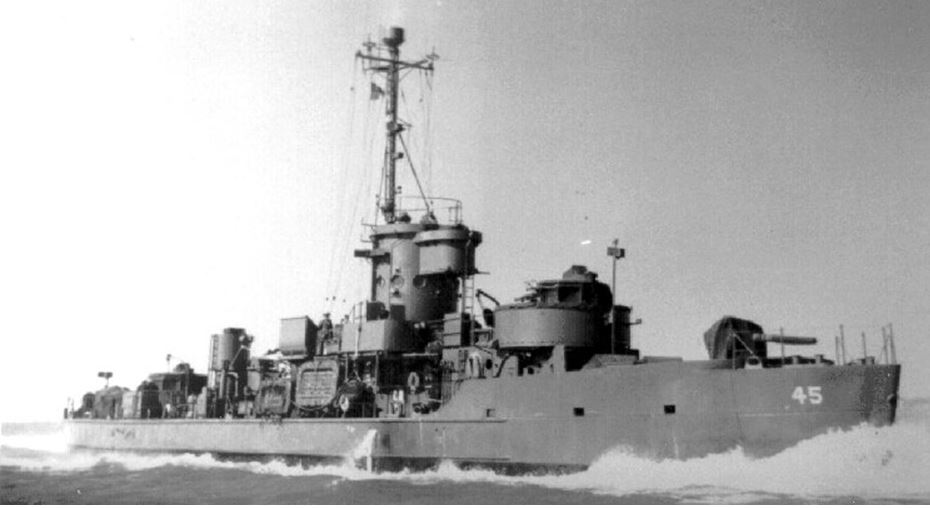 "Although I didn't serve with on the same ship as the man did, they have become my shipmates," said Mason.
Reunions of the LSC crews began in the 1980's. Giving veterans the chance to tell stories for across the fleet. Many unaware of the history they where creating at the time.
"There were 130 of these little ships built and I never knew that," said Nadeau.
On this evening, it's bonding over baseball. And while some may be rooting for the visiting team, Lorain born Jim Minnich knows the score.
"Who do you think I would root for?? Cleveland Indians. You better believe it," said Minnich.
With each passing year, memories become more precious.
"It would be a lot better, to tell you the truth, if some of my crew members were here. But they're not. As a matter of a fact, I am 91, so I far most of them are all gone," said Minnich.
"There was 71 men on each ship and if you multiple that by 130 it's almost 10,000. We have less than 200 of us left," said Nadeau.