An Akron City Council member is pushing to "dry up" a precinct after two deadly shootings were reported on the city's southeast side.
"I said not again. Not again."
Ward 5 Akron City Council member Tara Mosley-Samples has started the process to circulate petitions to put an option on the ballot in September that would restrict the sale of alcohol in precinct 5-I. The precinct includes the area of South Arlington Street where security guard Daniel Harris Turner, 33, of Akron, was shot and killed outside the Game 7 Bar and Grille on Saturday after 9 p.m.
Outside the bar, a memorial has been set up that reads "R.I.P Dino."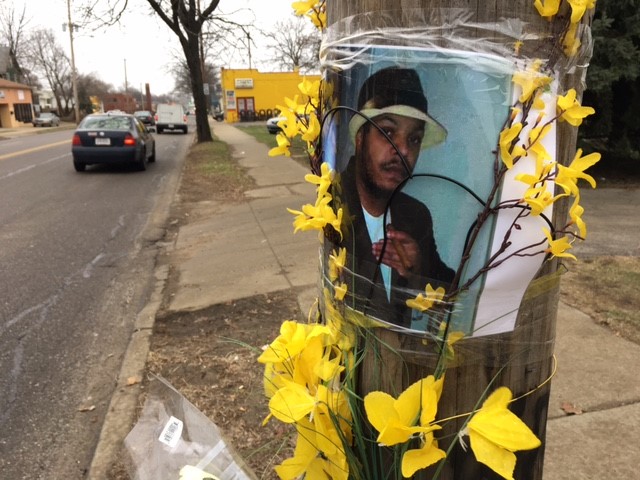 On Monday, Akron police officials announced that 19-year-old Thomas I. Dunn III has been charged with murder and 21-year-old Anthony M. Cox has been charged with complicity to commit murder.
Both were originally charged with obstructing official business following the fatal shooting.
It's the second murder outside the bar in just a little over a month.
On Jan. 28, 23-year-old D'Cortez Taylor was shot to death inside of his vehicle in the parking lot beside the bar – where we found several empty liquor bottles on the ground.
"At that point, I had already received so many calls from residents in the neighborhood about constantly hearing gunshots."
Mosley-Samples has proposed a petition to put an issue on the ballot that would restrict the sale of alcohol in precinct 5-I that includes a portion of South Arlington Street, Lovers Lane and Talbot.
"Will drying up the precinct change it? I don't know but I have to start somewhere."
Since June, Mosley-Samples says there have been nearly a dozen police reports made at Game 7 Bar and Grille.
Five of those reports are from this year alone.
"This right here should give those residents great concern because it's escalating."
Among them, a report filed at the bar on Feb. 1 where police say two guns, reported stolen, were found under a couch at the bar.