Amy Husted and Audrey Wallace put their minds together and came up with a way to network babysitting that doesn't cost a dime.
The Komae babysitting app www.mykomae.com is attracting moms even in other countries.
"Komae" is Greek for "village".
If it really takes a village to raise a child, it explains why Husted and Wallace have cornered a market very much in demand for busy parents.
Basically it's bartered babysitting.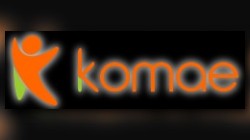 To Jess Wehner, a mother of 3 younger than 6, it's drop-off, convenient-free babysitting at her fingertips.
"It's just been a huge blessing. I use it all the time," says Wehner.
Husted and Wallace saw a niche, SAW THE POSSIBLE, and made it happen.
"Parents are literally saying I need this yesterday! How can I get this in my life? So we thought there needs to be an app for this and we developed it into Komae," says Wallace.
The 2 self-proclaimed "mom-prenneurs" say it's basically babysitting bartering, exchanging points instead of cash.
"We are millennials. The millennial generation wants things quick and easy and on their phone," said Husted.
Users create a profile, then personalize their "village" network by choosing their own trusted sitters.
The app calculates, banks, and transfers points based on things like the amount of time, how many kids are being cared for, and whether it's a weekend or weekday.
"I get paid in points for watching Jess's kids and then I can use those points to have someone else watch my kids. We call it a currency of reciprocity," said Husted.
"It doesn't cost a dime! Just my time. And sometimes I can even rope my husband into helping me out on a night time or weekend because he benefits too, so he doesn't mind," said Wehner.
Husted and Wallace raised $20,000 on Kickstarter, won 7 pitch competitions and now 3 months after launching their app?
"We have had more than 800 people create accounts on Komae and they are across the country. A lot of people are in Northeast Ohio but there are people in other countries as well like in Canada and Australia who have found Komae"