Since 1984, Jack Baker has had a connection to PGA events at Firestone Country Club. "When I was younger, I was with the Akron Jaycees and we used to stake the course, do crowd control". His roots grew even deeper in the early 90's.
You see, Jack is the owner of Architectural Greenery, a professional interior plantscaper, providing plants and plant care to businesses and residents all over Akron. The Bridgestone Invitational is his biggest event. "We get started about two months before the event, getting flowers, plants, and arrangements ready. It's a huge undertaking", he said recently at his gallery.
The flora are rented to Firestone, and when the event is over, the plants go back to Jack. His marketing director, Sandy Holata explains. "We have a team that goes out after the event, and we start at one end of the course and go to the other, removing our plants and flowers." The huge undertaking takes most of the night. But there is a rub. Jack and Sandy have limited space and can't keep the plants, so they sell them. Sandy continued, "we have hundreds of flowers, tons of green plants, small succulents, all for sale." Every year, the sale starts the first Tuesday after the golf tournament at the Akron Glass Works gallery on the corner of Spicer and Crouse Streets in Akron.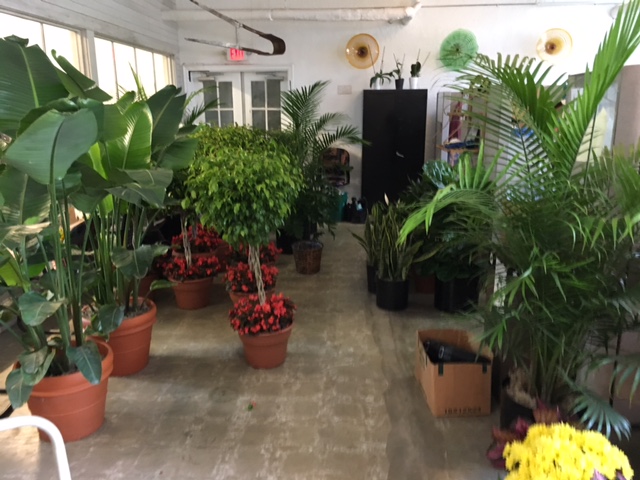 The gallery is in the basement of an old church there, and plants will be overflowing from there into the parking lot behind the building. The proceeds of the sale go to their plant business and to support their other enterprise, Akron Glass Works.
The plant sale runs Tuesday through Saturday from 10am til 6pm. The gallery address is 421 Spicer Street, Akron, Ohio 44311. For more information, call the gallery at 330-253-8050.