Every year, Haven of Rest Ministries in Akron provides a meal for those in need – and for those who may be alone during the holiday season.
"We like them to feel like it's a home-cooked meal, just like mom's house," said JoNell Muth, assistant food service director.
But unlike mom's house, volunteers inside the kitchen at Haven of Rest Ministries in Akron have been preparing 150 turkeys and hundreds of pounds of potatoes, plus other traditional side dishes for this year's Thanksgiving meal.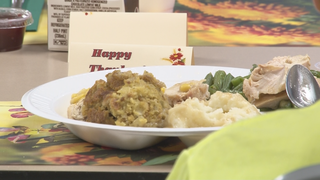 "This is a real blessing for me because I don't have family in town, so I'm able to have Thanksgiving with my work family," said Jan Pluck, volunteer coordinator.
About 600 people are expected each year for the Thanksgiving feast. Each plate of food weighs in at more than a pound and sits in the middle of a colorful table place setting for visitors.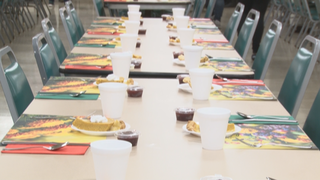 Despite the added attention on a Thanksgiving meal, it's an ordinary day at Haven of Rest Ministries. The organization serves hundreds of people every day of the year.