It was a gathering of Cleveland Indians' greats at 'Play Ball' Saturday afternoon at St. Ignatius High School in Cleveland.
It was a celebration of kids, team alumni and mascots at the start of the American League Championship Series in Cleveland.
Tribe alums Len Barker and Joe Charboneau, along with Tribe mascot Slider, were there to celebrate America's pasttime.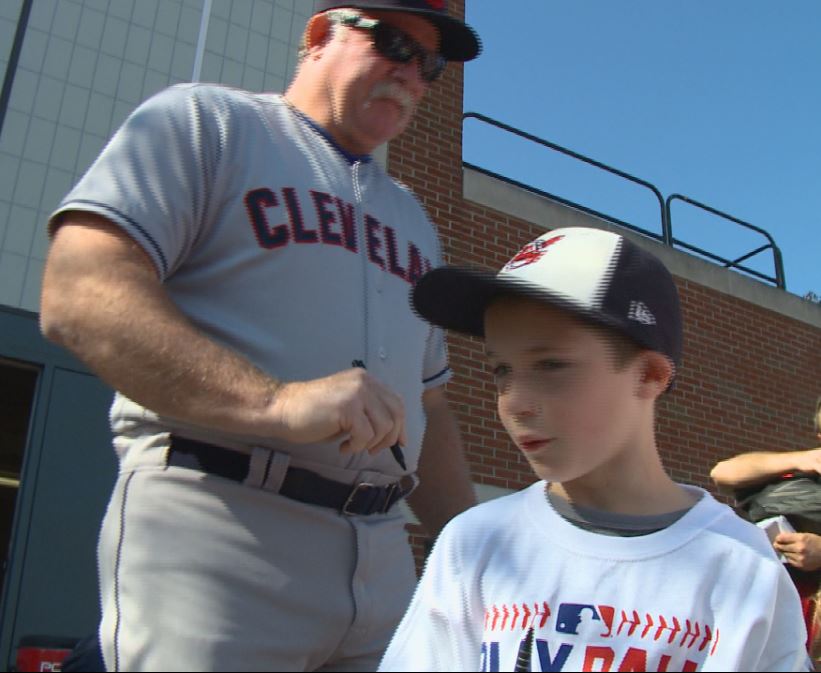 What is 'Play Ball'?
It's the sport's cornerstone effort to encourage participation in both formal and casual baseball activities. PLAY BALL aims to give kids the opportunity to enjoy the game in a fun environment by highlighting the many ways baseball can be played and providing memorable experiences.
PlayBall.org is the Play Ball initiative's online home and is accessible via MLB.com, USABaseball.com, USASoftball.com and other partner websites. PlayBall.org features youth-oriented content, including baseball trivia and quizzes, and video highlights from MLB games, social media content, photos and a "Play Ball Near You" interactive map that locates local community leagues.
It also features interviews and on-field demonstrations with top players throughout the League, including Nolan Arenado, Todd Frazier, Curtis Granderson, Matt Kemp, Francisco Lindor, Evan Longoria Wil Myers and Dustin Pedroia.