The parents of a local 9-year-old girl are furious after their daughter told them she was attacked on a school bus.
The youngster says an older student pulled out her hair, and the bus driver didn't do anything about it.
It's not hard to see from the photo that this was a pretty appalling attack: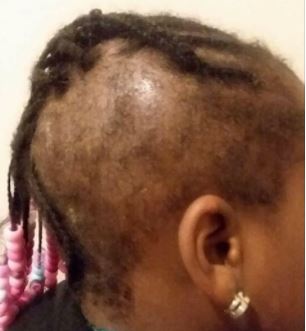 Two days later, the skin is still raw on nine year old Nakayla Bonds after she says, an older girl ripped out her hair from its roots during a fight on a school bus.
"That's when she started was climbing over the seat ripping out my hair real hard out of my scalp and it hurt," Nakayla says.
Nakayla and a male classmate from the I Can charter school on Chester and East 40th were calling each other names. They were on their way to an after-school program at the Rainey Institute on E. 55th, when the boy's older cousin jumped in
"She hit me on the ground and then hit my head on the window that's when I started crying," Nakalya recalls.
And according to dad and Nakayla, the driver from Community Bus Services didn't stop the fight. Just dropped her off at the school program.
"She was bleeding from her head," exclaims Di'Angelo Porter, Nakayla's father. "Then for the bus driver to be present and not break up the fight or whatever was going on is just crazy,"
We spoke with the president of the bus company, who says they and the school reviewed the video
"What we saw is the driver secured the bus, acted appropriately, by the time the driver reached the students, the fight was over," Terry Taylor told WKYC Channel 3's Dawn Kendrick on the phone.
For Nakayla, it's the emotional wounds that hurt the most.
Her self esteem now shattered. She only took off her hat for us.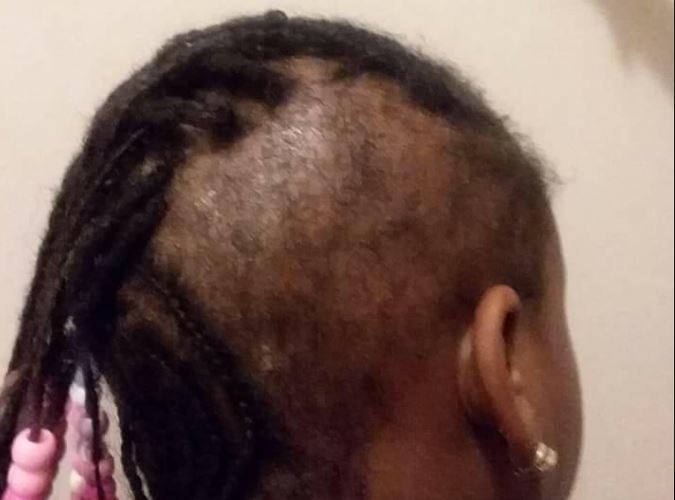 And it's why her dad says they're looking for a new school. "She's still traumatized and doesn't want to go back to school because of her hair," says Porter.
We also spoke with the school's executive director who said, after reviewing the bus video, they determined that the school's code of conduct was broken and appropriate action was taken.
The family says the older girl was expelled, but the school would not confirm that for us.