CLEVELAND -- Dust off your green garb because it's almost time for the annual St. Patrick's Day parade in Cleveland.
The parade is scheduled to begin at 1:04 p.m. Friday at the intersection of Superior Avenue and E. 18th Street. The route then travels southwest on Superior through the renovated Public Square to West Roadway. After one block, it marches northeast on Rockwell Avenue before coming to an end at the intersection of Rockwell and Ontario Street.
2017 marks the 175th anniversary of the Cleveland St. Patrick's Day parade.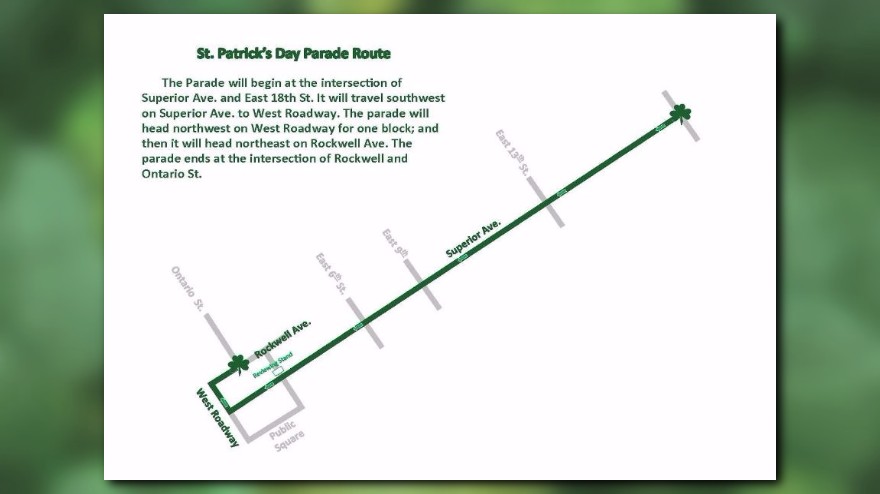 CLICK HERE to see the parade lineup.