CLEVELAND -- Authorities are investigating after a person in a wheelchair was struck and killed by a vehicle overnight.
It happened around 11:35 p.m. Thursday at West 25th Street and Meyer Avenue
Police say the wheelchair was dragged a block and a half. Witnesses at the scene said drag racing was involved.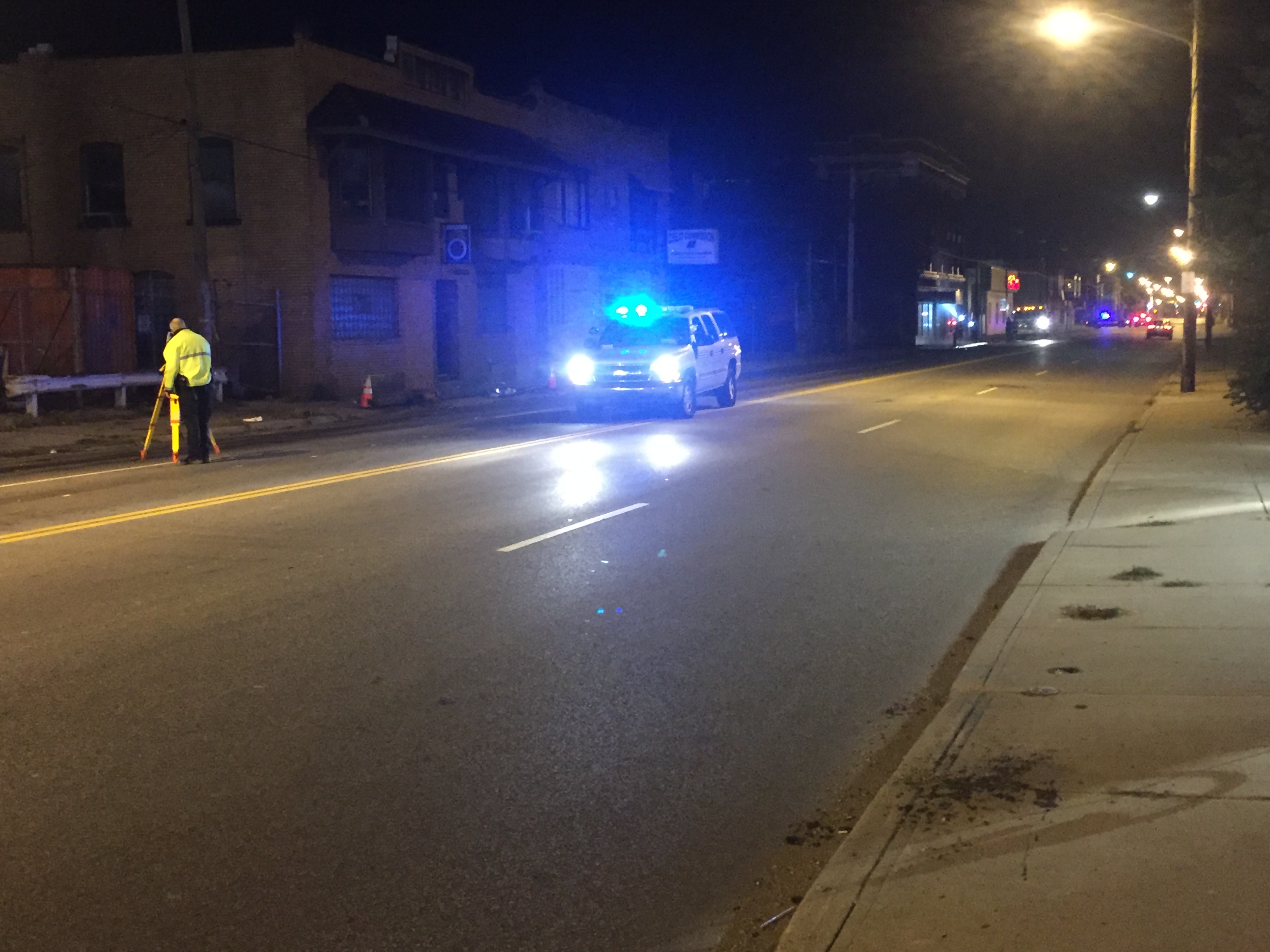 Early Friday afternoon, police reported that Deonica J. Pannell, 21, was driving a 2011 Ford Fusion southbound on West 25th Street recklessly, while under the influence of alcohol and or drugs well in excess of the posted speed limit of 25 mph.
Pannell stated she was drag racing with a 1996 Nissan Maxima that was also being driven southbound on West 25th Street by a man.
As the vehicles' raced, police said they were changing lanes and operating erratically, and then the two cars slammed into each other.
Those two vehicles hit a man, John Kudryk, 55, who was in a wheelchair and crossing east to west at 3204 West 25th Street.
The driver of the second vehicle ran from the scene.
Police say Pannell's recklessness did cause the death of Kudryk and serious physical injuries to her right front passenger, a woman, 20.
According to authorities, Pannell was treated at MetroHealth Medical center and released, then arrested on charges of aggravated vehicular homicide and aggravated vehicular assault.
Police say her passenger has been confined at MetroHealth Medical Center with serious injuries that are the result of the crash.
But what of the victim, John Kudryk?
"I don't think anybody has anything bad to say about him," Amir Samhan told WKYC Channel 3's Carly Flynn Morgan.
Samhan works at Hanini's Subs and talked with Kudryk nearly every day. Kudryk lived just down the street from the store on West 25th. He was a regular there and well-known to people in the area.
"Everybody in the neighborhood liked him. I never saw him have a problem with anybody," said Samhan.
Kudryk only had one arm. He got around in his wheelchair by pushing it with his feet – facing backward. Security cameras at Hanini's Subs captured Kudruk doing just that late Thursday night. The footage shows the terrible accident.
Kudryk told Samhan that he was a veteran and lost his arm while serving in the army.
"Even when people were mean to him, you know how people are in the streets, he let it go. He still smiled and joked with them," Samhan told us.