At least two people have been hospitalized after a driver of a stolen car crashed into a light pole Thursday afternoon on Cleveland's east side.
Cleveland Police officers were engaged in an active foot pursuit near the intersection of E. 140th and Coit Road, when a male driver in a nearby car panicked. It turns out the man was driving a stolen car. He began driving recklessly when he saw police and eventually crashed his car into a fence and light pole.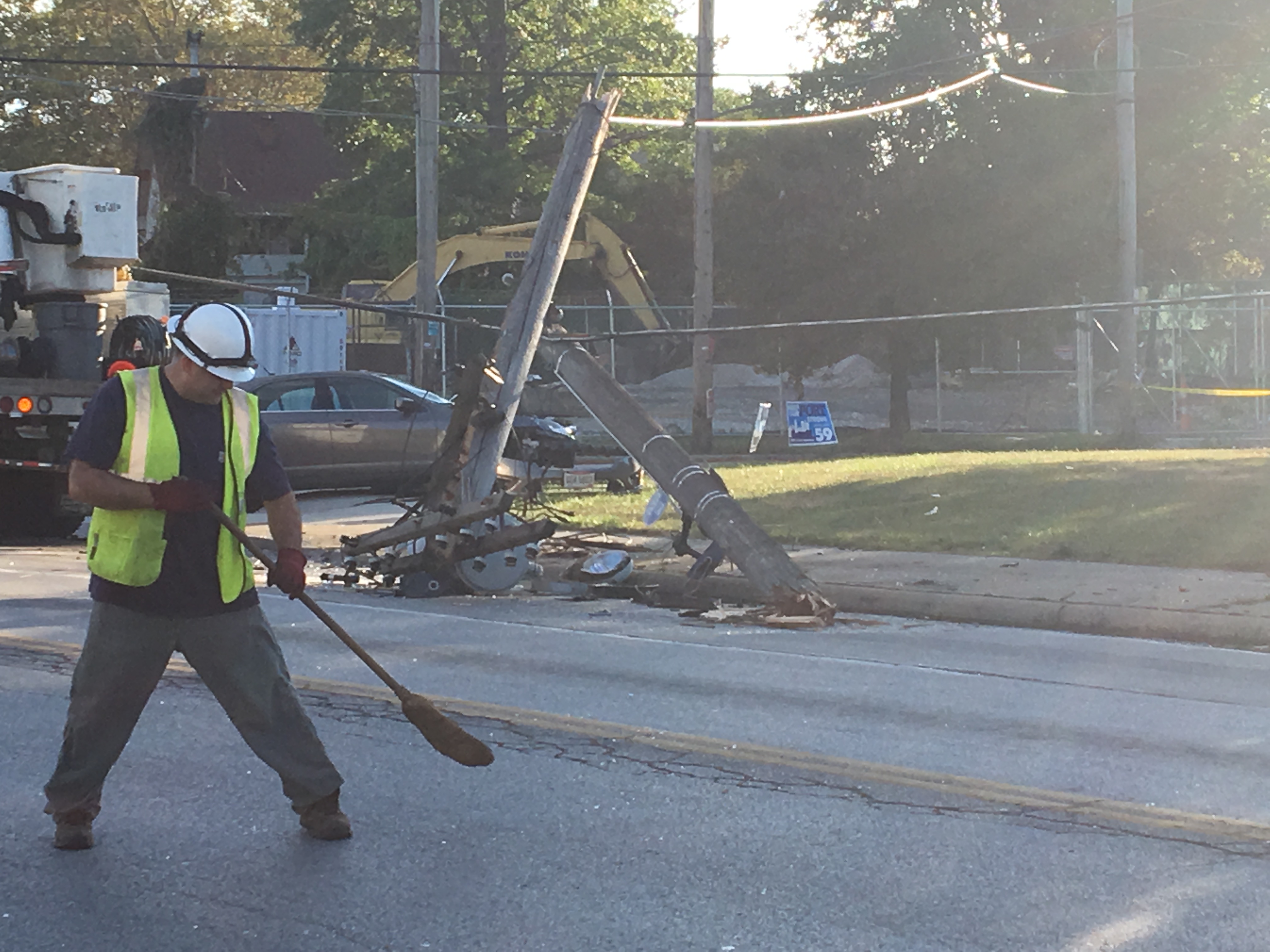 The driver was taken to an area hospital for minor injuries. An innocent driver was in the way and was also hospitalized with minor injuries.