A Honda Civic that was stolen from a 71-year-old nun who works at St. Aloysius School has been found a few blocks from her home.
The car, along with roughly $1,000 worth of property which included basketball uniforms and art supplies, was taken at gunpoint Thursday afternoon on Mandalay Avenue in Collinwood.
According to a police report, the member of the Ursuline Sisters of Cleveland had just returned from the store when a young man came into her driveway and asked her what time it was. After she told him, he apparently pointed a gun and said, "I'm taking your car."
The nun told police she gave the man her keys (which also included the key to her house) and asked if she could get her "church stuff" from the car. The man apparently said "I ain't no church," got in the car, and drove away.
The woman was not physically harmed in the incident, which occurred just after 4:30 p.m.
On Friday a tip to police led them to a home on Yorick and Nye, which is a few blocks from the nun's home.
"We responded and there are some people of interest that we're looking into," said Lt. Edward Lentz, Cleveland Police.
People living in the neighborhood simply shook their heads.
"Back in our day you didn't do nothing with church," resident Mary Brantley said. "You didn't bother, 'cause that's holy. But now they don't care, they rob anybody."
The vehicle has since been towed away by officials and unclear is if the items are still inside.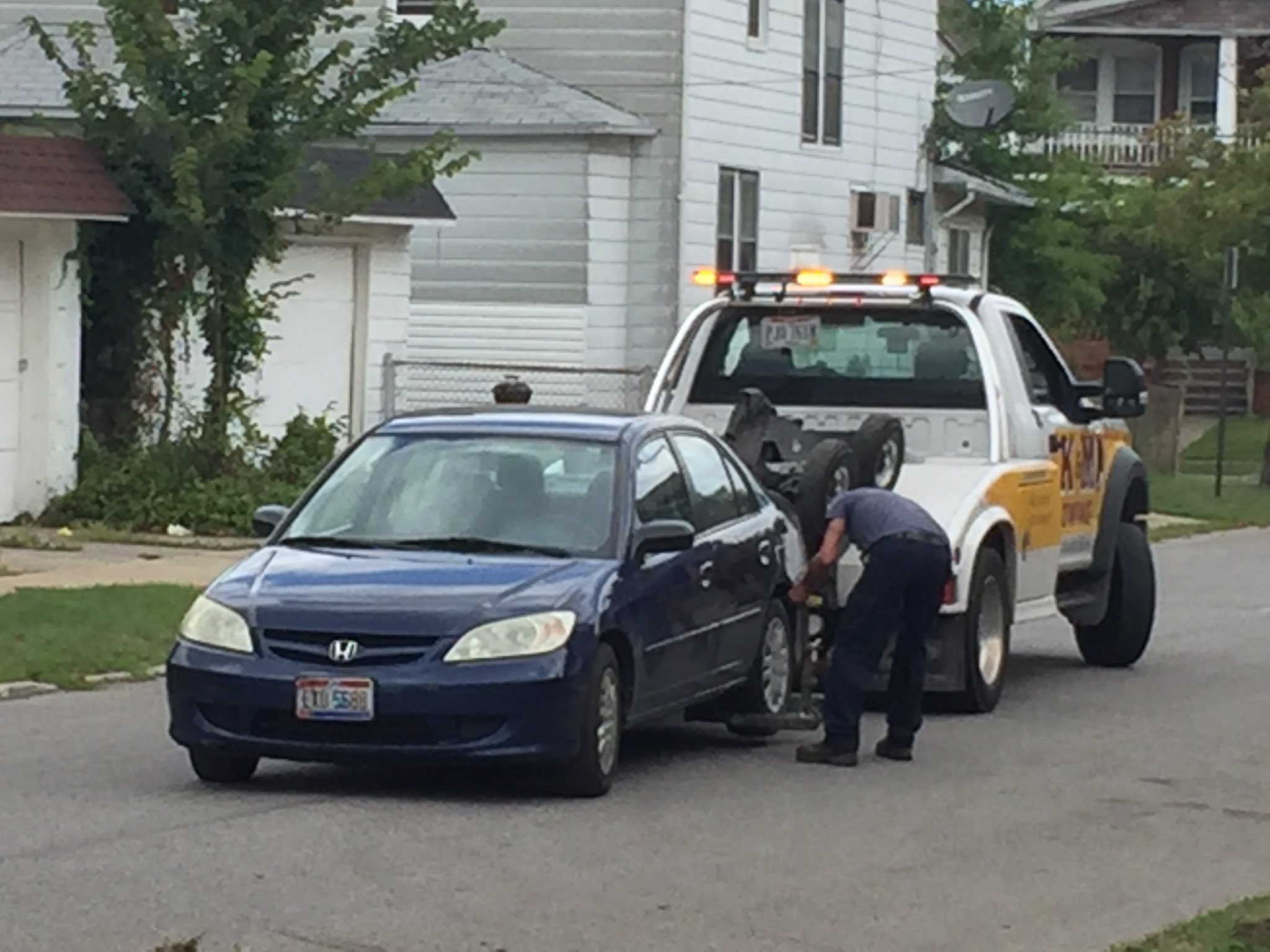 The suspect's whereabouts are also unknown. He is described as approximately 18-years-old with dark clothing, a baseball cap, and a black mask covering the lower half of his face. He was carrying a silver handgun.
On Friday afternoon, Sister Susan Durkin, President of the Ursuline Sisters of Cleveland, issued the following statement:
"The Ursuline Sisters of Cleveland are very grateful for the safety of our sister. We are grateful too for the prompt assistance of the Cleveland Police Department 5th District with special thanks to commander Sammy Morris for his attention and concern for our sister. Our friends in the Collinwood neighborhood have been very supportive. Sadly, many nameless citizens are victims of violence daily – and we will continue to work and pray for an end to poverty and violence in our beloved city of Cleveland – where we have served since 1850."