Cuyahoga County Prosecutor Michael O'Malley is asking for the public's help to identify a group that has robbed to Cleveland CVS stores a combined 56 times since March.
According to O'Malley, the CVS at the corner of West Blvd. and Lorain has been robbed 24 times by "a group of young juveniles and young adults." The store on the corner of Madison and West has been robbed 32 times, which authorities believe have mostly been by the same core group.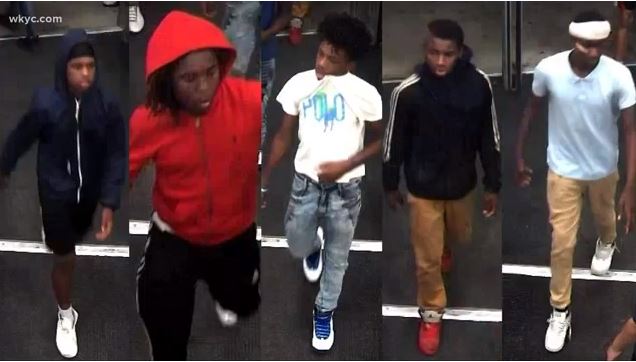 O'Malley played several video clips during the press conference, showing the individuals essentially "looting" the stores. The thefts have apparently caused CVS to lose "tens of thousands" of dollars.
Anyone with information on the suspects is asked to call Cleveland police. More info on the robberies and the suspects can be found by watching today's press conference below. (MOBILE USERS: Watch here)