Heroin's impact on the region has a far reach.
Cuyahoga County has had 299 heroin overdoses so far in 2016, and local officials say the county leads the country in fentanyl deaths.
We spoke with representatives from United States Attorney for the Northern District of Ohio's office to learn more about the drug's influence on the area.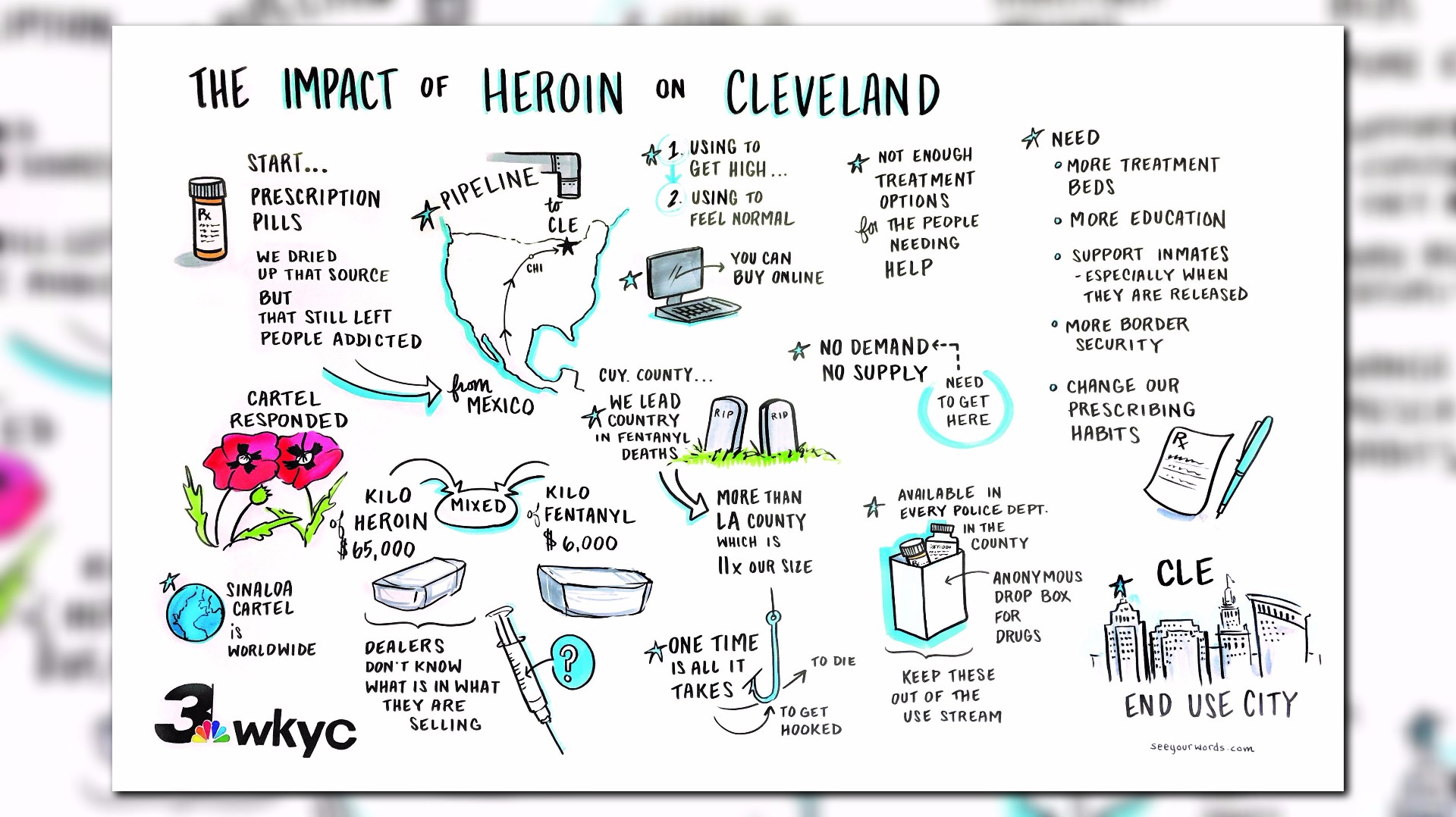 Some of the biggest takeaways from the conversation included learning about the Sinaloa Cartel's influence in the region.
The Mexican group is part of the pipeline to get the drugs from that country to Cleveland.
Officials outlined a few of the things the area needs to help improve the problem--including an increase in open beds at treatment facilities, more education, and better support when inmates are released from prison.
Many people who struggle with heroin first begin their path to addiction by abusing prescription pills.
The majority of local police departments feature anonymous drop box for drugs, allowing you to get rid of your unused prescriptions without putting them in the
Check out the graphic above to learn more about the impact.