Five floors inside the Cuyahoga County Justice Center were affected when a hot water tank exploded Thursday morning.
Common Pleas Judge John Russo, whose courtroom is located on the 22nd floor, said the water tank was located on the 24th floor, resulting in flooding on floors 21-23.
No general public is currently permitted on floors 20-23. Russo said there are ongoing trials happening on floors 20-21, but only those involved in the cases will be allowed there.
Judge Cassandra Collier-Williams' courtroom in 23A sustained the most damage. Her trials have been temporarily moved to Russo's courtroom.
Russo said the inmate elevator was also affected by water, but a solution has already been found.
A new water tank is expected to arrive today.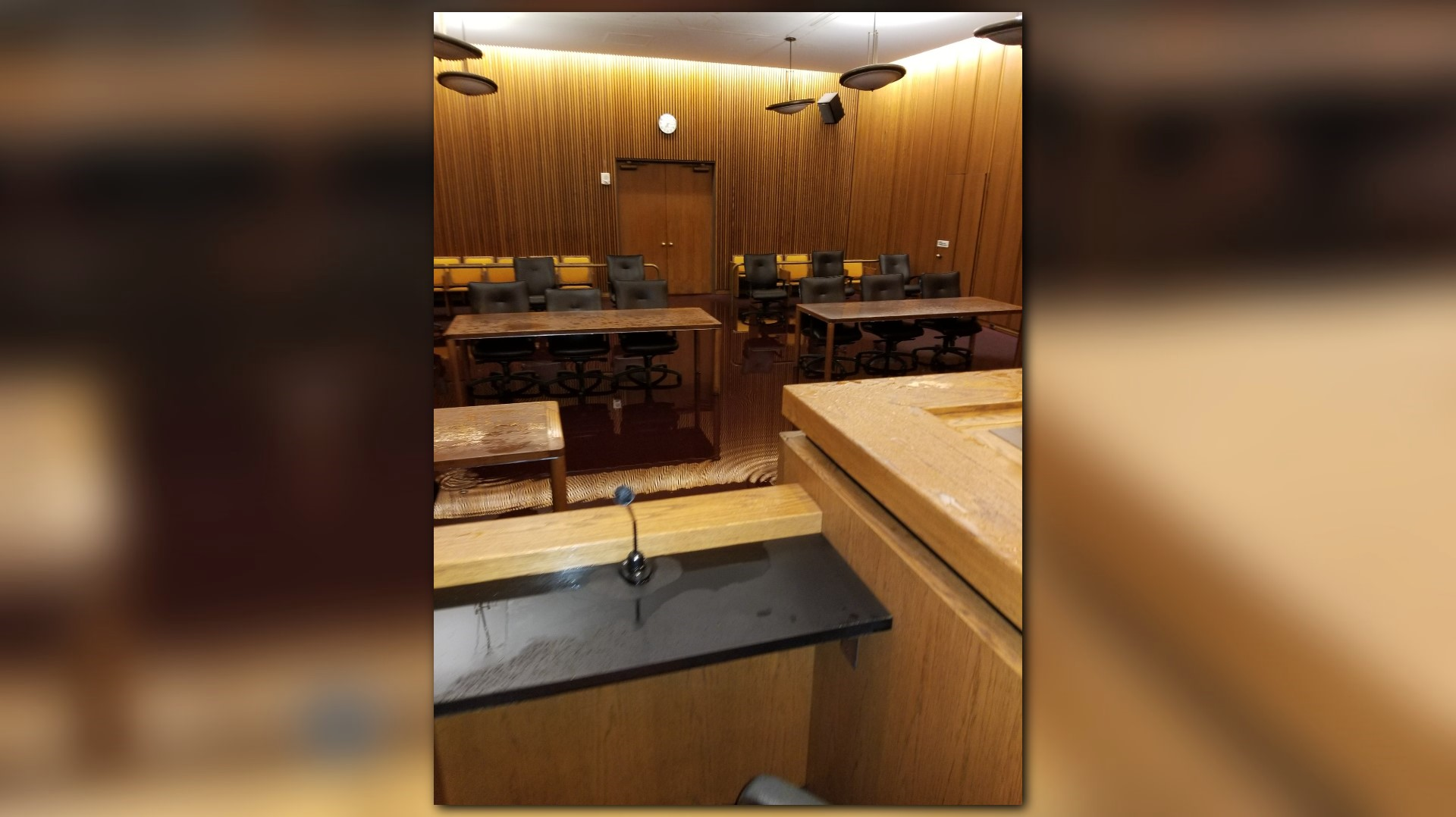 WKYC was live inside the justice center this morning: