A Northeast Ohio community is rallying together to help preserve the condition of Amy Mihajevic's memorial stone, nearly 30 years after she was killed.
Mihaljevic was abducted from a Bay Village shopping center and murdered back in 1989.
The condition of that memorial has been fading over the past few months.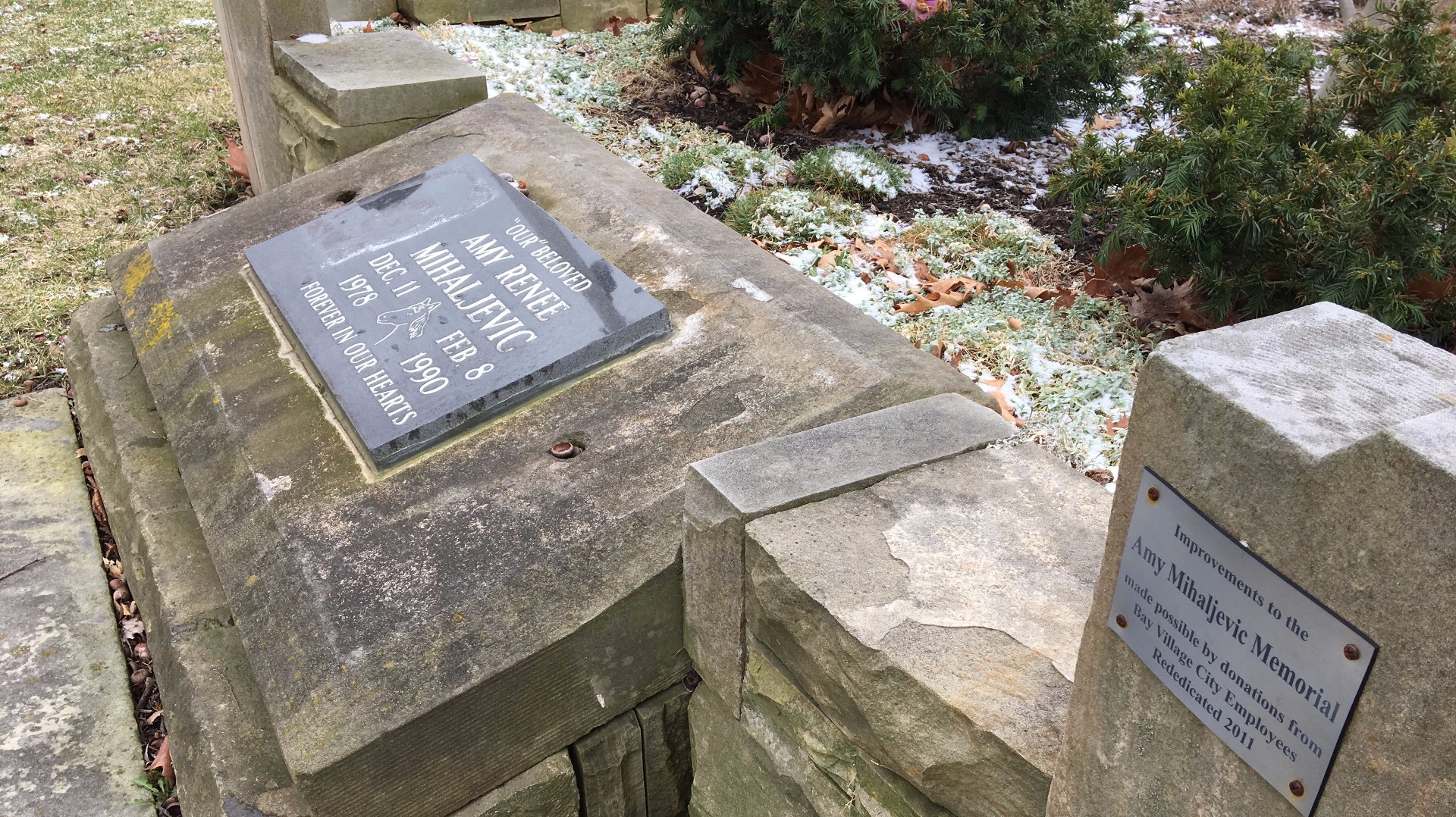 South Euclid Monument Maker, Johns-Carabelli, is stepping up, offering to repair the marker for free.
Investigators never made an arrest in the case. In June of 2016, authorities announced new evidence: a handmade curtain and blanket. The items were found 14 feet from Mihaljevic's body in 1990.
The FBI also increased the reward for information on the case from $25,000 to $50,000 last year.