A new brewery is quenching the thirst of those in the working class neighborhood of West Park. The owners are tapping into a trend while building their brand.
West Park is known as a place where police officers and firemen live. It has Irish roots. It's definitely working class and now it has a brewery to match.
Working Class Brewery opened two months ago in Kamm's Plaza at Kamm's Corners. Owner and brew master Richard Skains works full-time as a music teacher in Cleveland Public Schools. His business partner, a veteran, came up with the name.
"We just loved it because we knew we could market it well. We knew in terms of the themes of our beers and what we're all about, we knew it was right for us, because we're both working class people," said Skains.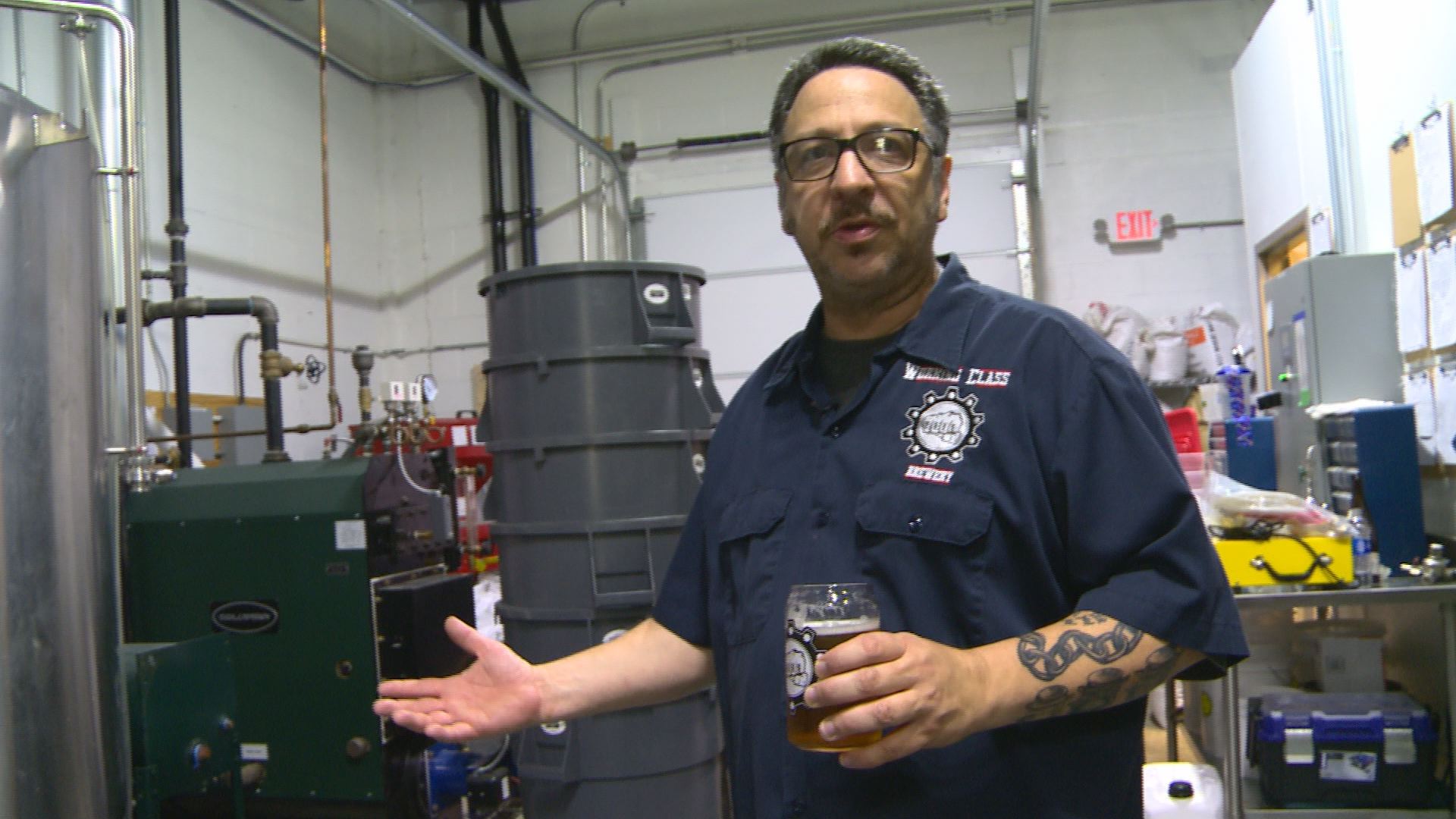 They now have 15 beers on tap, serving the Wingwalker Wheat and Oil Rigger Chocolate Stout to salesmen, small business owners and other teachers and veterans.
Cleveland is pouring over with new breweries right now, but Skains thinks there's room for all.
"The taste of beer drinkers is changing. Consumers are seeking out craft beer more than ever before," he said.
At Working Class, Skains says they provide extraordinary beer for ordinary people.
You can find Working Class beers at their main location in Kamm's Plaza or on tap at several other local restaurants and breweries.