Investigators searching for a missing Lakewood woman in the wooded area along Big Creek in Brooklyn have excavated a container suspected of having 'biological remains' inside.
The Cuyahoga County Medical Examiner's office has taken possession of the container.
The search for Roaa Al-Dhannoon had recently been concentrated in the wooded areas in the Memphis Avenue-Tiedeman Road neighborhood in Brooklyn.
Monday, authorities found a container, they also referred to as a bag, buried near Big Creek in a wooded area in the rear of Parkview Estates Apartments on Memphis Avenue.
"Throughout the investigation we've had different leads and one of them was that there might be something in this area," said Capt. Gary Sprague of Lakewood Police.
WKYC Channel 3's Carly Flynn Morgan was at the search site and tweeted out the following:
NOW: Lakewood Police say they found a bag near a creek here in Brooklyn that could be connected to a missing mother. pic.twitter.com/jLSsOwah4o

— Carly Flynn Morgan (@CarlyFMorgan) May 15, 2017
Carly followed that tweet with this update on WKYC's Facebook Live:
Al-Dhannoon was last seen at her Edgewater Drive apartment in Lakewood on Oct. 16. The mother to a 3-year-old boy worked at Aladdin's restaurant in Lakewood and was recently divorced.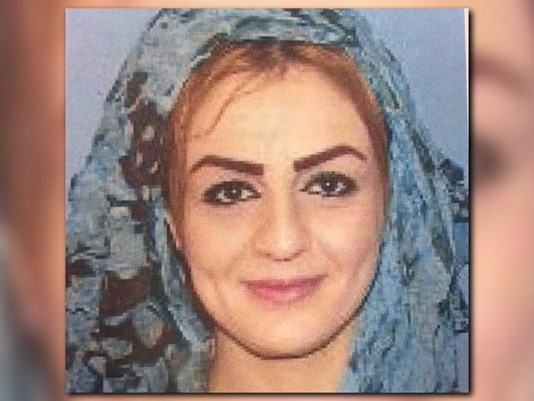 Al-Dhannoon's ex-husband told WKYC he believes she fled to her native country of Iraq. The couple had been divorced for a month and he was reportedly the last person to see her. He said he spent six days in jail when she first went missing.
The Medical Examiner will determine whether the bag does contain remains and if they're related to the Dhannoon case.