A high-end dealership in Northeast Ohio is offering a $10,000 reward for a tip leading to an arrest and conviction in the theft of a Porsche.
Cameras at the Mercedes-Benz of North Olmsted caught the three men, who allegedly got away with the Porsche Cayenne, using a "creative" method.
The theft appears to date back to May 6, when three men depicted on video came into the dealership and wandered around for about an hour on several of the Bernie Moreno Companies' campuses.
They came around 4 p.m.
The men can be seen entering the lot in an SUV with a covered license plate.
Perhaps the first sign something was wrong, the man who wanted to see the car, said he didn't have a driver's license on him. "
Helder Rosa, Vice President of Mercedes Benz of North Olmsted explained one of the men made something of an odd request saying "I don't want to test drive the car. I would just like to sit inside the car… start the engine… this is a gift for my wife."
The salesperson followed the men to the car. One of the men sat down inside, and started the SUV. When he was done, he gave a key back to the salesperson, but it wasn't the real key for the car, but was instead a "bogus" version.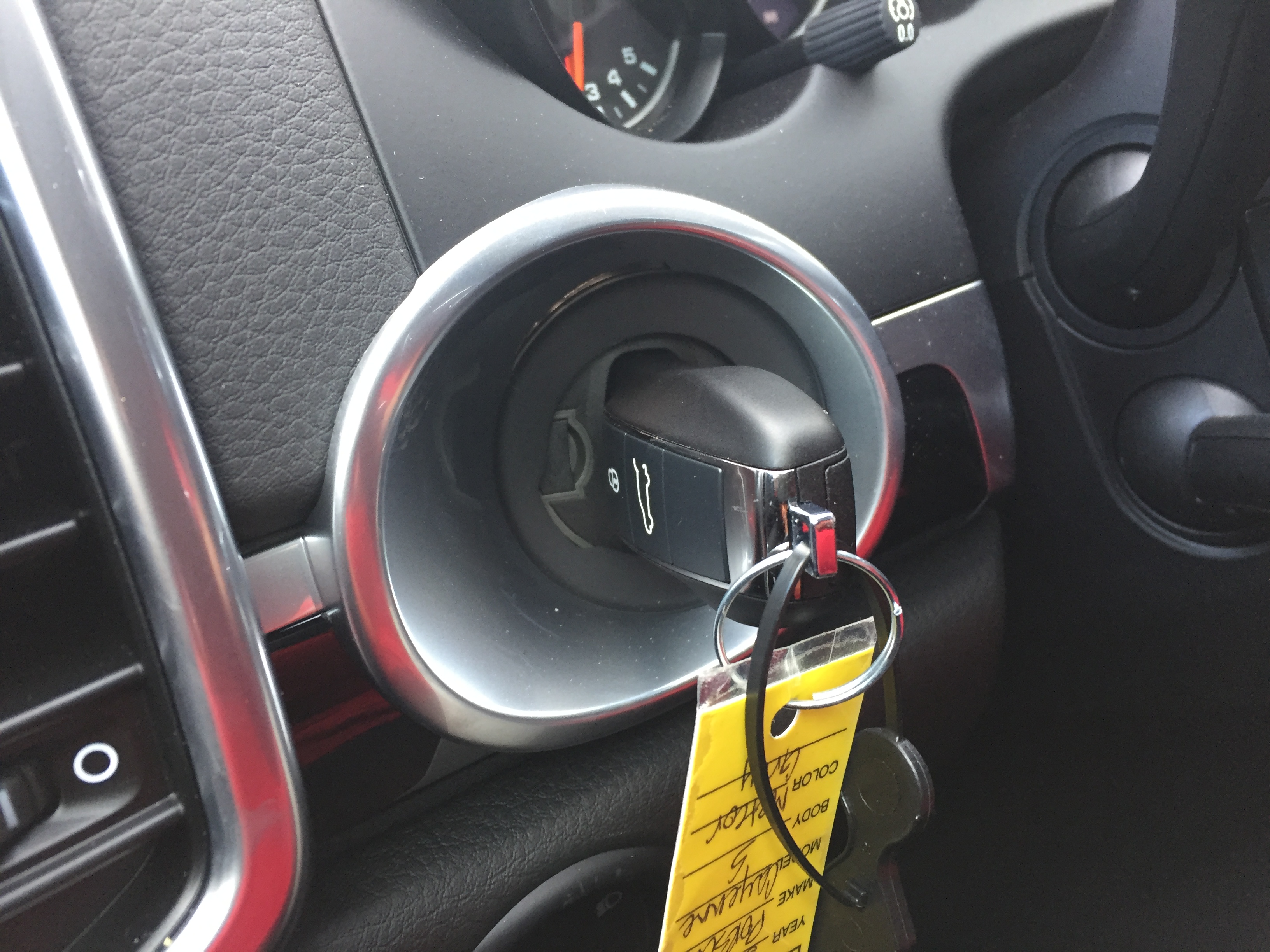 The key was nearly indistinguishable from the authentic key. "The key was brand spanking new… not a mark on it… just nuts," Rosa told WKYC's Hilary Golston.
Rosa says the authenticity of the key was remarkable, leaving them to question where the men were able to get it from "they got pretty creative," Rosa said. "Was it purchased online or something to that effect? It's just nuts."
This isn't the first time the Bernie Moreno Companies has been targeted by criminals in the past few weeks.
Several weeks ago a man allegedly grabbed a key and drove off with a car at the Airport Infiniti location. The dealership reports police are still searching for a suspect in that case.
Vandals hit the North Olmsted store recently, as well. However, in about two days time, investigators were able to get two suspects.
Police tell WKYC's Hilary Golston the suspects were a man and a juvenile.
Rosa says social media has given them strong leads in these cases and he feels confident the suspects caught on camera won't be on the lam for long. "We're pretty close on finding out who this is gonna be, as well."
Now the dealership is installing the Lo Jack recovery system in every vehicle as quick as possible. That way they can track the cars within two hours.