The ex-husband to Roaa Al-Dhannoon has been charged in her death, authorities announced Thursday.
Fahad Saeed, 26, has been indicted on 15 counts:
Two counts of aggravated murder
Murder
Two counts of kidnapping
Felonious assault
Aggravated burglary
Burglary
Violation of protection order
Gross abuse of a corpse
Two counts of theft
Telecommunications fraud
Tampering with evidence
Possession of criminal tools
Roaa Al-Dhannoon, 24, had been missing since October 2016. She was last seen at her Edgewater Drive apartment.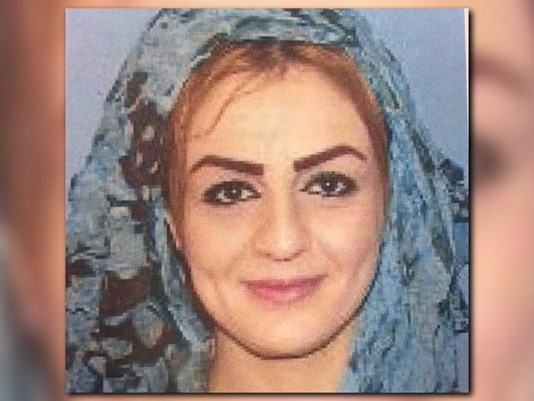 Al-Dhannoon's remains were found inside a container near a Brooklyn-area creek Monday. The Cuyahoga County Medical Examiner has not yet ruled a manner of death. Authorities would not comment on the state of the remains found.
Authorities also would not comment on what led them to finding the remains, stating it was due to diligent work of law enforcement. They would not say if they received any tips.
The mother to a 4-year-old boy worked at Aladdin's restaurant in Lakewood and was recently divorced from Saeed.
Saeed previously told WKYC he believed she had fled to her native country of Iraq.
Saeed is currently in Cuyahoga County Jail, where he's already serving time for violating a protection order against Al-Dhannoon in 2015.
Authorities say Al-Dhannoon's son remains in Cleveland and there are ongoing discussions with Al-Dhannoon's family regarding the boy's future.
If convicted, Saeed could face life without parole.
Timeline