It's a $12 million investment in the Greater Cleveland beer scene.
Fat Head's Brewery announced a major expansion in Middleburg Heights that will create dozens of jobs and double the company's brewing capacity.
Fat Head's is the second largest craft brewery in Ohio. The city of Middleburg Heights and Fat Head's are continuing their partnership as the company commits to a state-of-the-art beer-drinking destination just off of Interstate 71.
The craft beer industry is a crowded field, but Fat Head's has managed to flourish selling in markets across the country.
Matt Cole is a Master Brewer at Fat Head's. He's excited about the company's expansion. With a newer, bigger central brewery, they'll increase annual brewing capacity from 30,000 to 60,000 barrels.
"It's a great opportunity for us to get our beer to more people," said Cole.
WKYC got a first look at renderings for the project thanks to Middleburg Heights Mayor Gary Starr.
Outside, drivers will see the 125,000 square foot building from I-71. It will sit on eight acres off of Bagley and Engle Roads.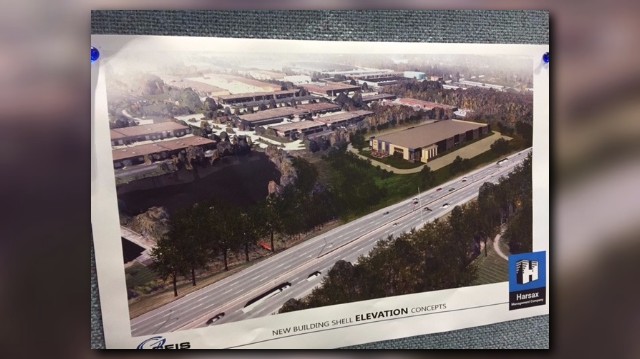 Inside, they plan to place the 250 seat dining hall and bar in the center of the main brewery.
Down a corridor, visitors will witness kegging, bottling, open fermentation, canning, and hop storage making Middleburg Heights a craft beer destination.
"This is big for Middleburg Heights as well as greater Cleveland. We've seen Cleveland make a comeback, but part of that comeback in Cleveland is what's happening in the suburbs," said Mayor Starr.
The expansion will also create 74 new jobs.
"Our family gets bigger and bigger and bigger and that makes it pretty exciting," Cole told us.
Right now, Fat Head's brews most of its beer at a facility on Sheldon Road in Middleburg Heights. That building will close when the new operation opens.
That's set to happen in late 2017 or early 2018.