A Florida man attempted to spend an evening sleeping in a tree in Bay Village before police arrived to tell him to find a different sleeping spot.
According to police, officers received a report of a suspicious man at the intersection of Forest Drive and West Oviatt just after noon last Wednesday. The caller told dispatch the man was in a tree, but did not appear to be trimming it or cutting it down.
When an officer arrived to the scene, they found a folded blanket, rug and nylon bag on the sidewalk at the base of the tree. They also spotted two ropes hanging from 50 feet above, where the man could be seen.
The officer called out to the man, who responded, "Hello, officer. I'm setting up a hammock so that I can sleep up here tonight."
The officer told the man the tree was property of Bay Village and he could not sleep there, so the man descended from the tree.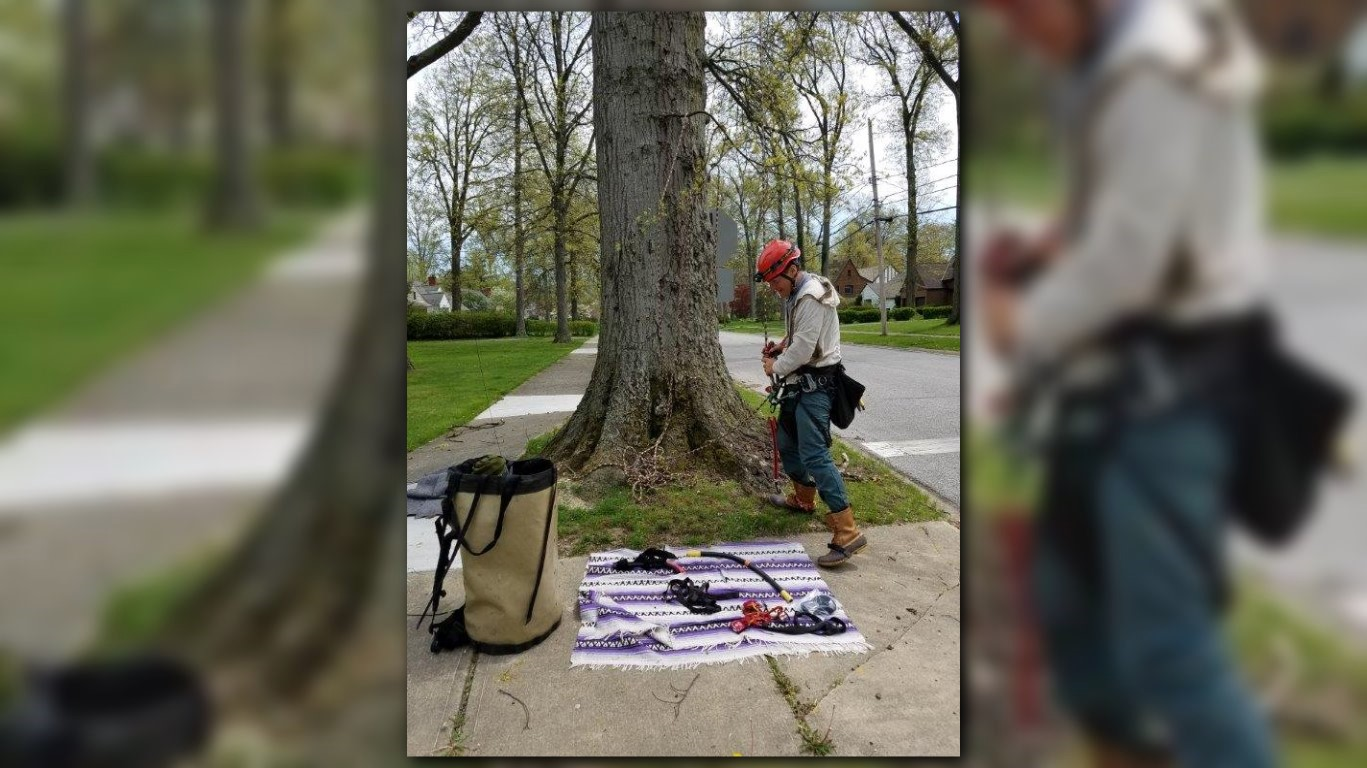 Once on the ground, the 47-year-old man said he was trained in tree climbing from a school in Oregon and was visiting from Ft. Lauderdale. He said he has traveled all over the world to sleep in trees.