An East Cleveland man convicted of killing three women and wrapping their bodies in garbage bags was sentenced to death Thursday afternoon, as a jury had recommended.
Cuyahoga County Common Pleas Judge Nancy R. McDonnell sentenced Michael Madison to die by lethal injection for the aggravated murders of 38-year-old Angela Deskins, 28-year-old Shetisha Sheeley and 18-year-old Shirellda Terry.
Halfway through Shirelda Terry's father's statement before McDonnell, he turned to face Madison and then lunged at him, throwing himself atop Madison.
He was escorted from the courtroom and Madison was not injured.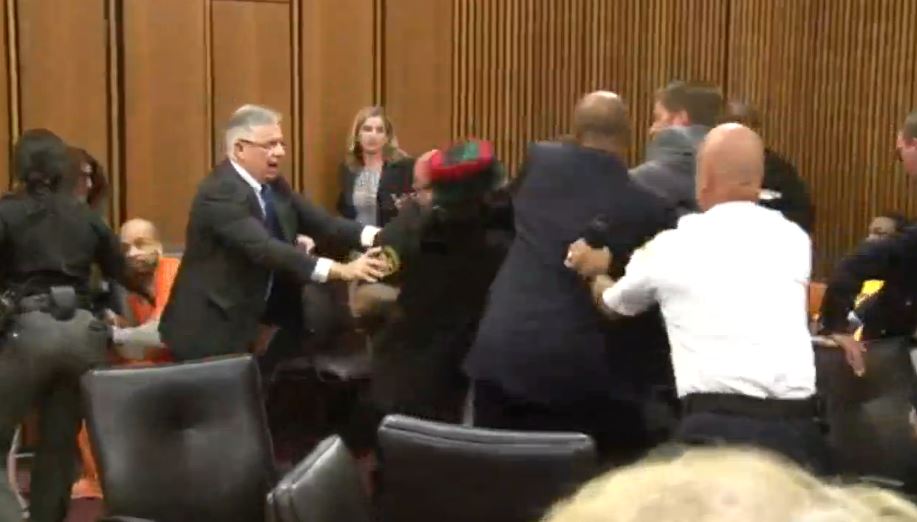 No one was injured but McDonnell took a brief recess for about 20 minutes before continuing.
McDonnell also sentenced Madison on the multiple lesser counts of kidnapping, rape, having weapons under disability and gross abuse of a corpse to a total of 51 years in prison -- 11 years for each of the kidnappings, 11 years to life for the rape, 3 years for the weapons charge and 1 year for each of the abuse of a corpse charges.
Those sentences are to be served consecutively.
The jury recommended the death penalty last month. Madison, 38, was convicted of aggravated murder last month. The jury deliberated for less than a day before recommending the death penalty.
Madison's attorneys argued that he shouldn't get a death sentence because of psychological damage caused by child abuse.
He was found guilty of killing all three women.
Their bodies were found in July 2013 near the East Cleveland apartment building where Madison lived.