A rash of wheel thefts in the city of Cleveland is a reminder for anyone who parks their car on the street overnight.
Emily Schweizer walked out to her car Friday morning and got a shock. Her brand new 2017 Honda Civic was propped up with rocks in the driveway and all four of her tires – gone.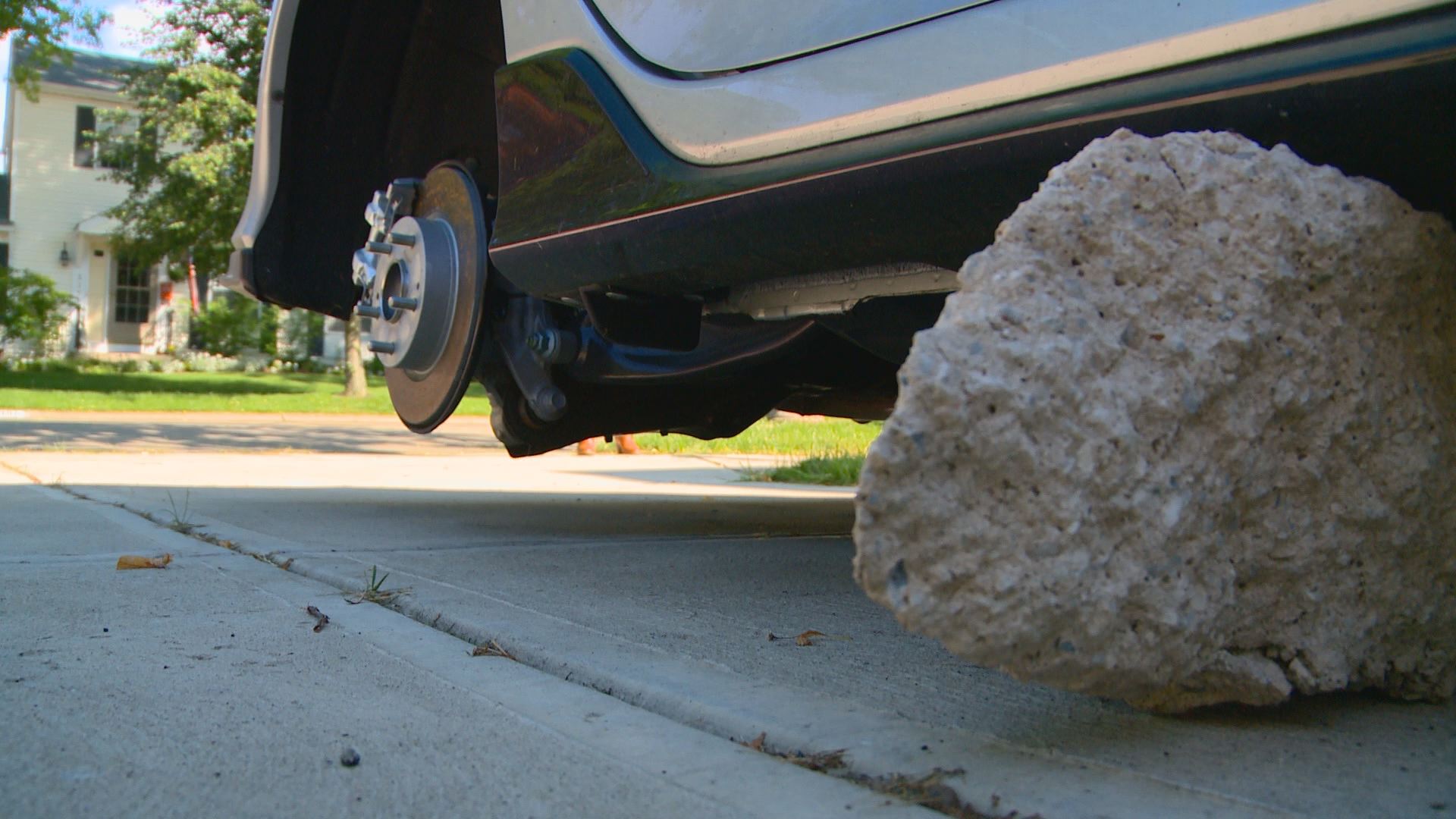 "I had a bunch of people stopping by and telling me that they were hit as well," she said.
Schweizer lives in Cleveland's West Park neighborhood at the corner of Munn Road and W. 162nd Street. She says two other neighbors alerted her that they were hit that same night.
Someone also posted a picture to the Ohio City Crime Watch Facebook page. They said the same thing happened in that neighborhood, last week, too. This time, the car was lifted using cinder blocks.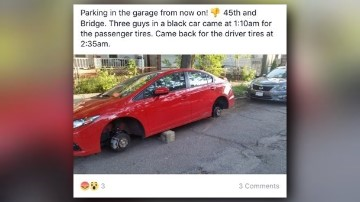 If you have a Honda or another kind of desirable car and park outside regularly, you can buy wheel locks to deter thieves. For $30 to $70 you will assure no one will remove your wheels. If it's worth it to you, you can also consider installing a security alarm system.
"It kind of like is an invasion of your own privacy," said Schweizer.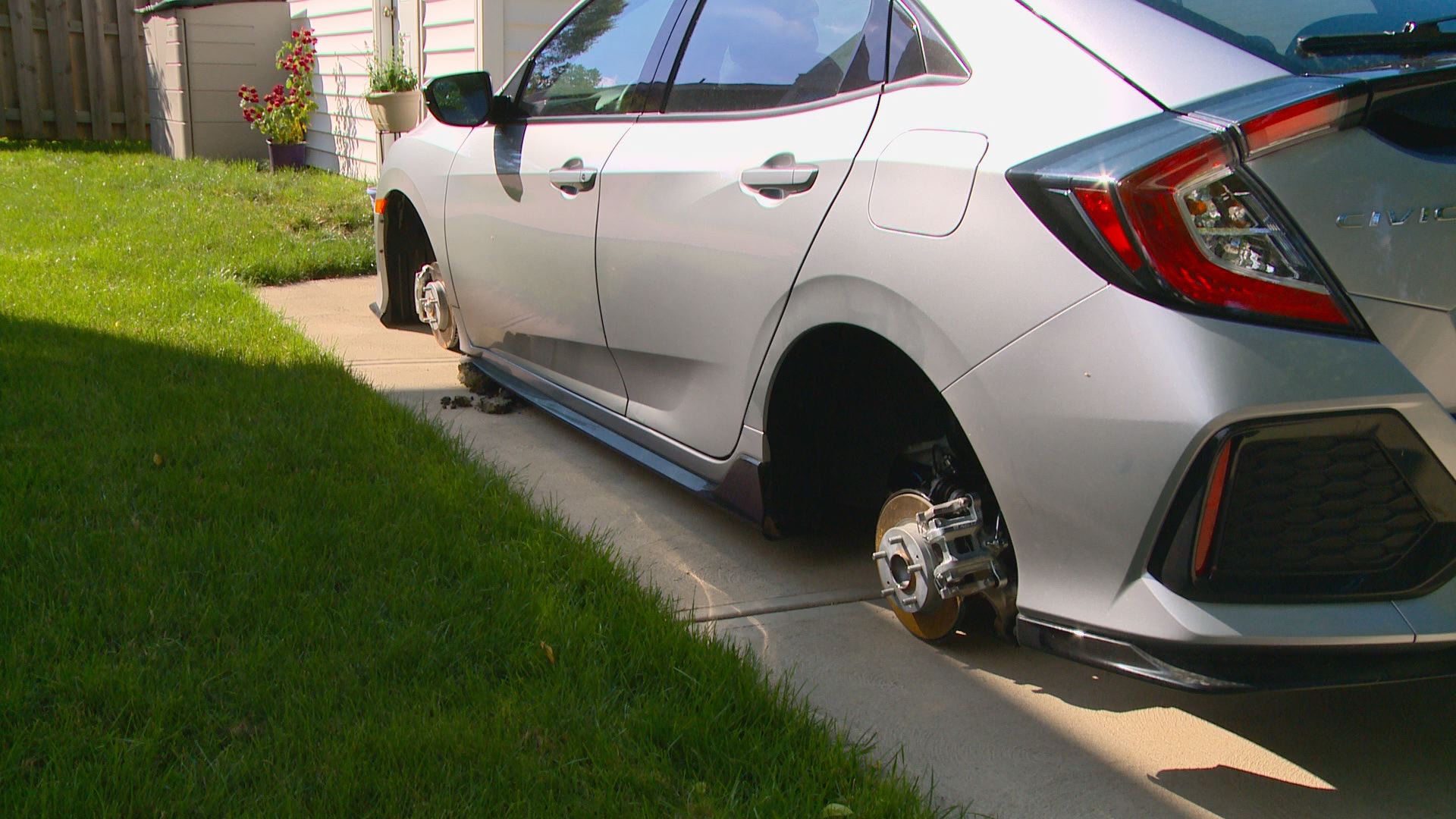 She's already bought those wheel locks and plans to park her car in the garage from now on, but she hopes police catch the people responsible.
"Hopefully it won't be a problem again," she said.
Cleveland Police could not confirm an increase in wheel thefts and also wouldn't say if they think these incidents are connected or if they have any suspects.