We're learning more about the victim and suspect in a gruesome case of deadly domestic violence. Laura Fruscella had a protective order against Dale Peters when police say he went to her house on Cleveland's west side and killed her.
Laura Fruscella moved into the house on Montrose Avenue to care for her mother and stayed there after she passed away. Neighbors describe 65-year-old Fruscella as friendly and say she adored her two dogs.
Online, you'll find picture after picture of Fruscella at charity events, supporting the International Community Council. She served on the board. Her LinkedIn account lists her as a linguist, saying she spoke French, German, Italian, Japanese, Spanish and Turkish.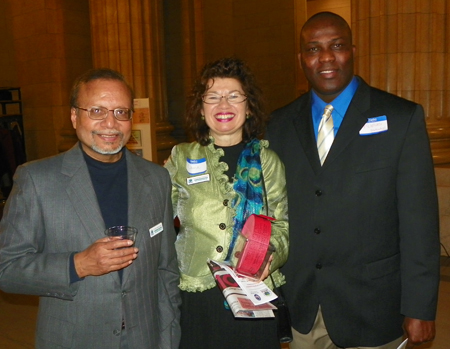 Municipal Court records show Fruscella had filed for an order of protection against 65-year-old Dale Peters, her ex-boyfriend, after an incident in August.
Megan Gergen with the Domestic Violence and Children's Advocacy Center says while a protection order is essentially a piece of paper, it puts the burden on the abuser to stay away and is hopefully just one part of a bigger safety plan.
"A shelter is certainly always an option. Therapy is always an option. Just calling our helpline is always an option. Reaching out to family, friends, letting them know what's going on," she said.
We don't know what, if any other steps Fruscella took for her safety.
Neighbors tell us Peters lived in the home with Fruscella for several years, but he had not been seen living there recently.
On Sunday morning, a man who lived across the street found Fruscella lying in her front yard. Her throat had been cut.
Police discovered Peters in a car at his house, just a few streets away where he threatened to harm himself and officers with a knife.
Negotiators and SWAT were called and after several hours, Peters began to stab himself in the head. He was taken to the hospital.
Neighbors we spoke with said they never heard any arguing or raised voices coming from the home.
As of Monday evening, Dale Peters had not been formally charged. Cleveland Police say he's still in the hospital recovering from self-inflicted injuries.
The phone number for the 24 hour Domestic Violence and Children's Advocacy Center helpline is (216) 391-4357 or 391-HELP.