The images of final plans for Ohio City's Irishtown Bend are now available to the public.
The hill that leads from Ohio City to the Cuyahoga River is called Irishtown Bend. It has a view of The Flats West Bank and downtown Cleveland and right now it's covered in overgrowth and crumbling into the water. A landslide there could block shipping on the Cuyahoga River.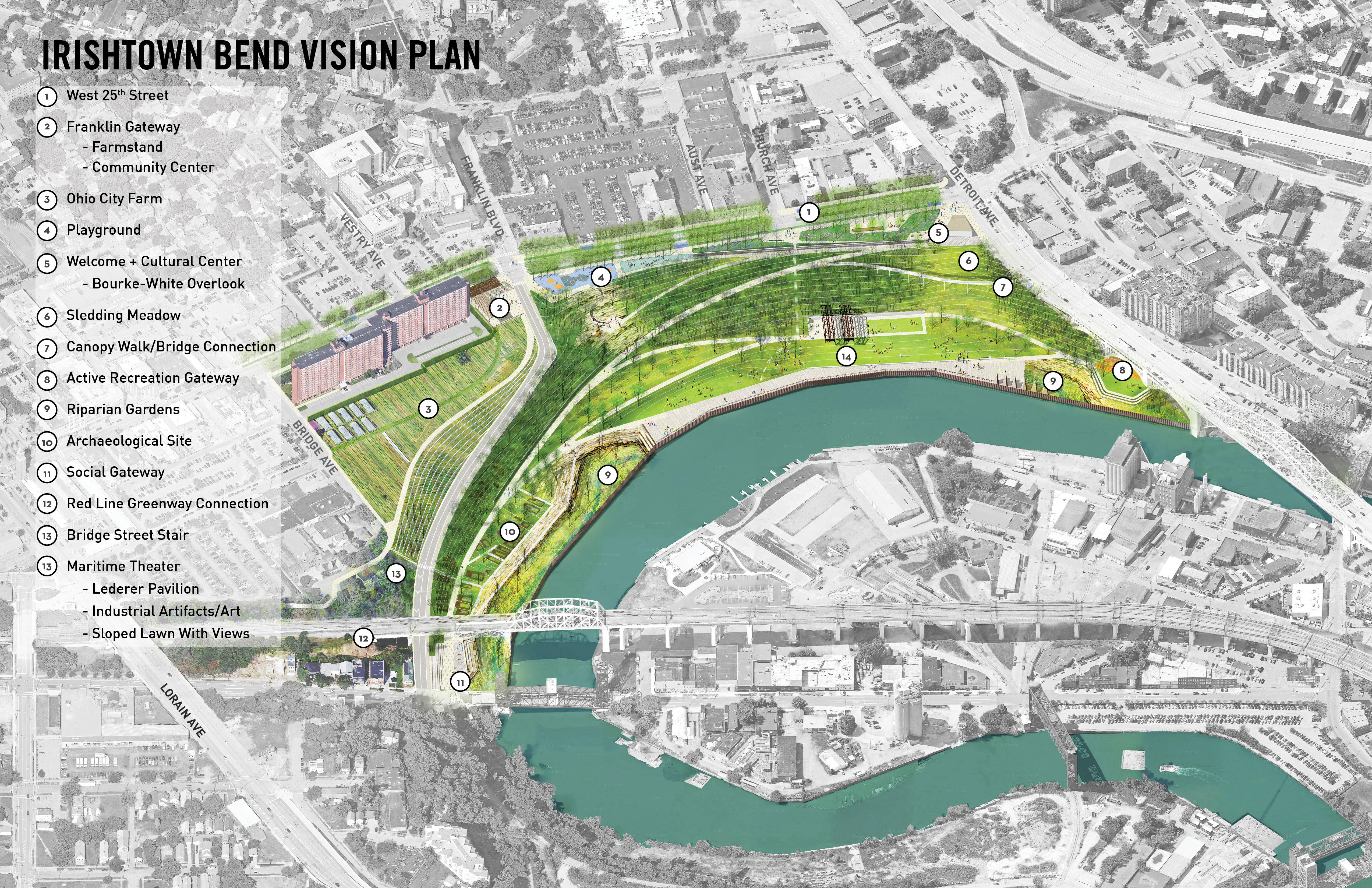 The Cleveland-Cuyahoga County Port Authority has a plan to stabilize the slope at a cost of about $50 million.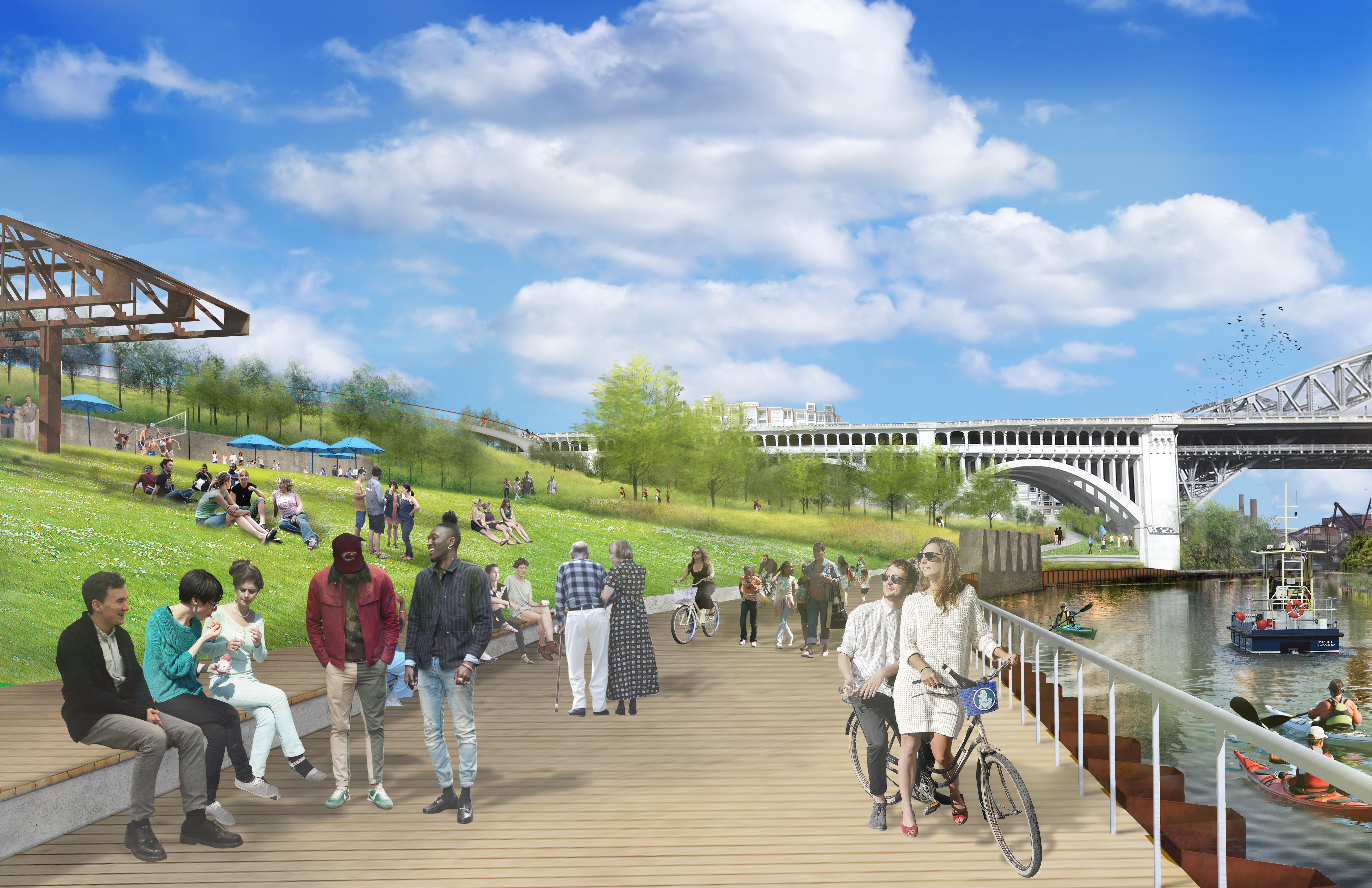 The very first renderings of plans for Irishtown Bend after it's stabilized, were revealed at a community meeting back in June. People gave their input and the architect worked on a final plan revealed this week. It includes a playground, sledding meadow, theater pavilion and sloped lawn with views of downtown.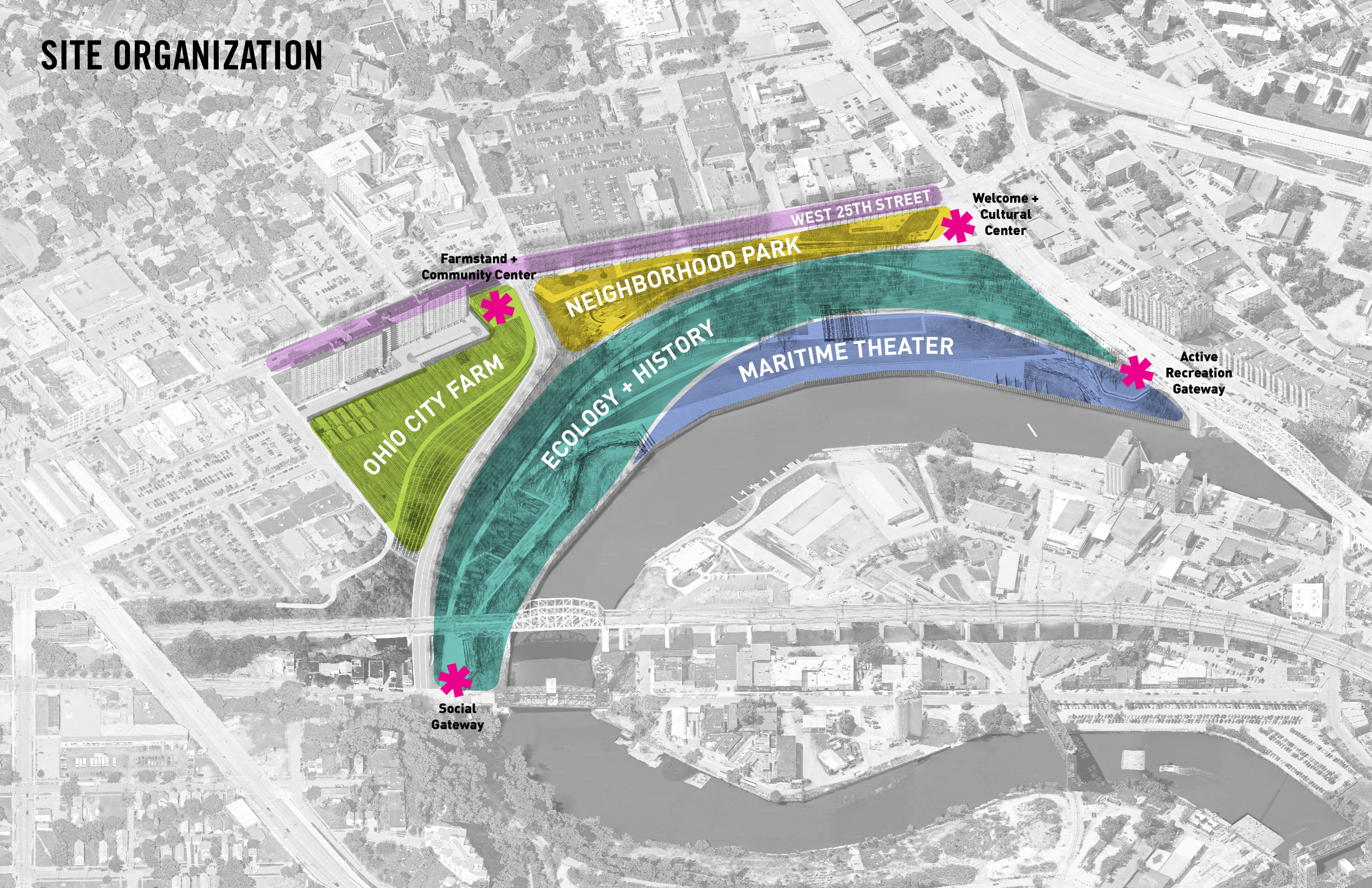 People will also be able to see the drawings at a public meeting this Thursday.
The meeting Thursday will also begin to outline the next steps for making these visions a reality. First, the hillside will need to be stabilized and money will need to be raised.
After this public meeting, there will be a presentation to the planning commission on Friday.